Pioneer's exclusive V-lock wall profile ensures the strongest, longest lasting tank available in Australia today!
Pioneer V-LOCK® tank wall profile provides the strength of cold formed steel and maintains a superior load-bearing support profile behind the internal tank liner, which maximises the life of the liner. This award winning design engineers specifically for water tanks looks amazing out on the paddock and on a designer home.
Call Divine Water tanks for advice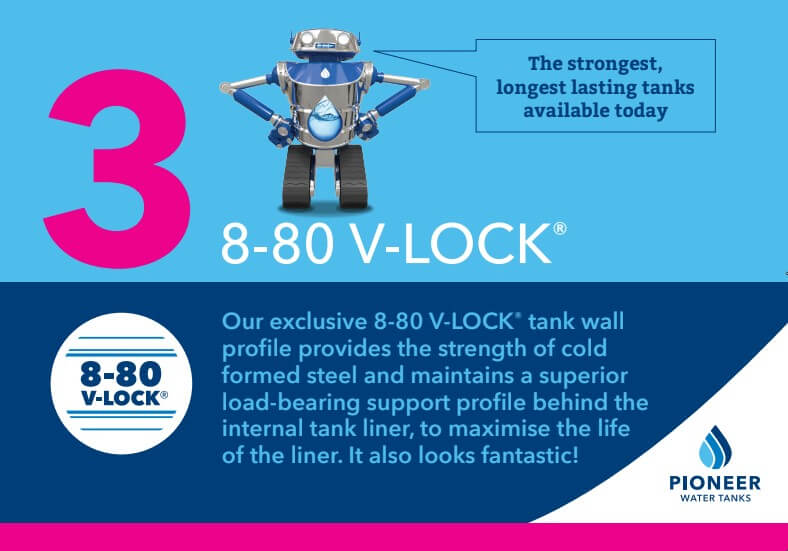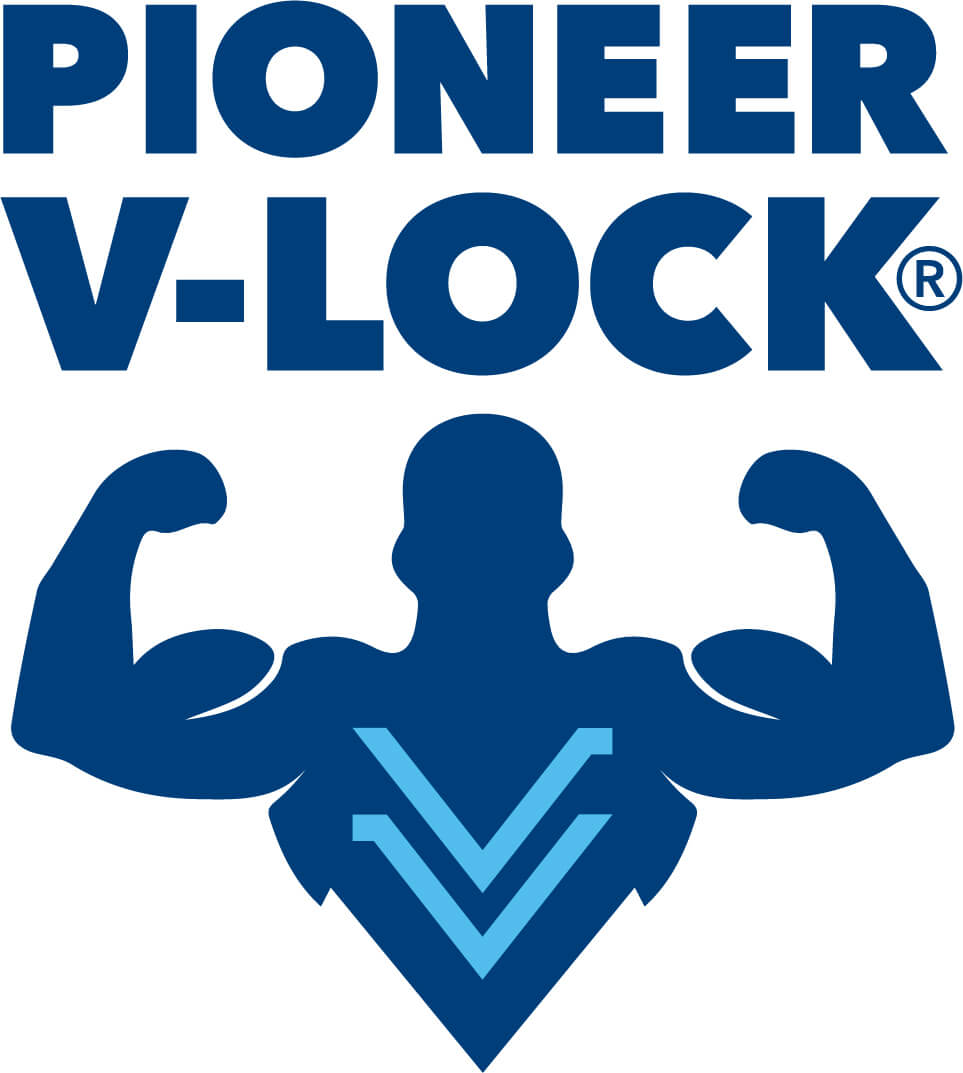 Pioneer water tanks are  designed using solid engineering principles the Pioneer V-LOCK® wall profile is significantly different from all other tanks.  Unlike most other tanks, the Pioneer V-LOCK® profile was custom engineered for the sole purpose of water storage. The profile is so good it won an Australian Design Award.  
The Pioneer V-LOCK® profile provides  the strongest steel sheets. Each Pioneer Tank is engineered to exacting standards with steel gauge ranging from 0.80mm to 2.0mm depending on the size and stresses each tank needs to withstand. 
Pioneer's exclusive Pioneer V-LOCK® wall profile also provides the exceptional internal strength and support for the tank liner. It provides a superior level of support when compared with a traditional corrugated wall profile, and that's very important when it  comes to making a tank liner last longer. Pioneer know this becasue they have been making the number 1 selling big water tanks longer than anyone else.
Apart from being the strongest tank wall panel available, the innovative wall profile also provides a clean, modern look that looks amazing.
The V-LOCK® wall profile is your guarantee of strength and quality, and it's only available from Pioneer Water Tanks. It's the signature and it's the mark of the Pioneer brand.
Exclusive award winning design specifically engineered for water tanks 
Join the Pioneer family today so our family can look after your family.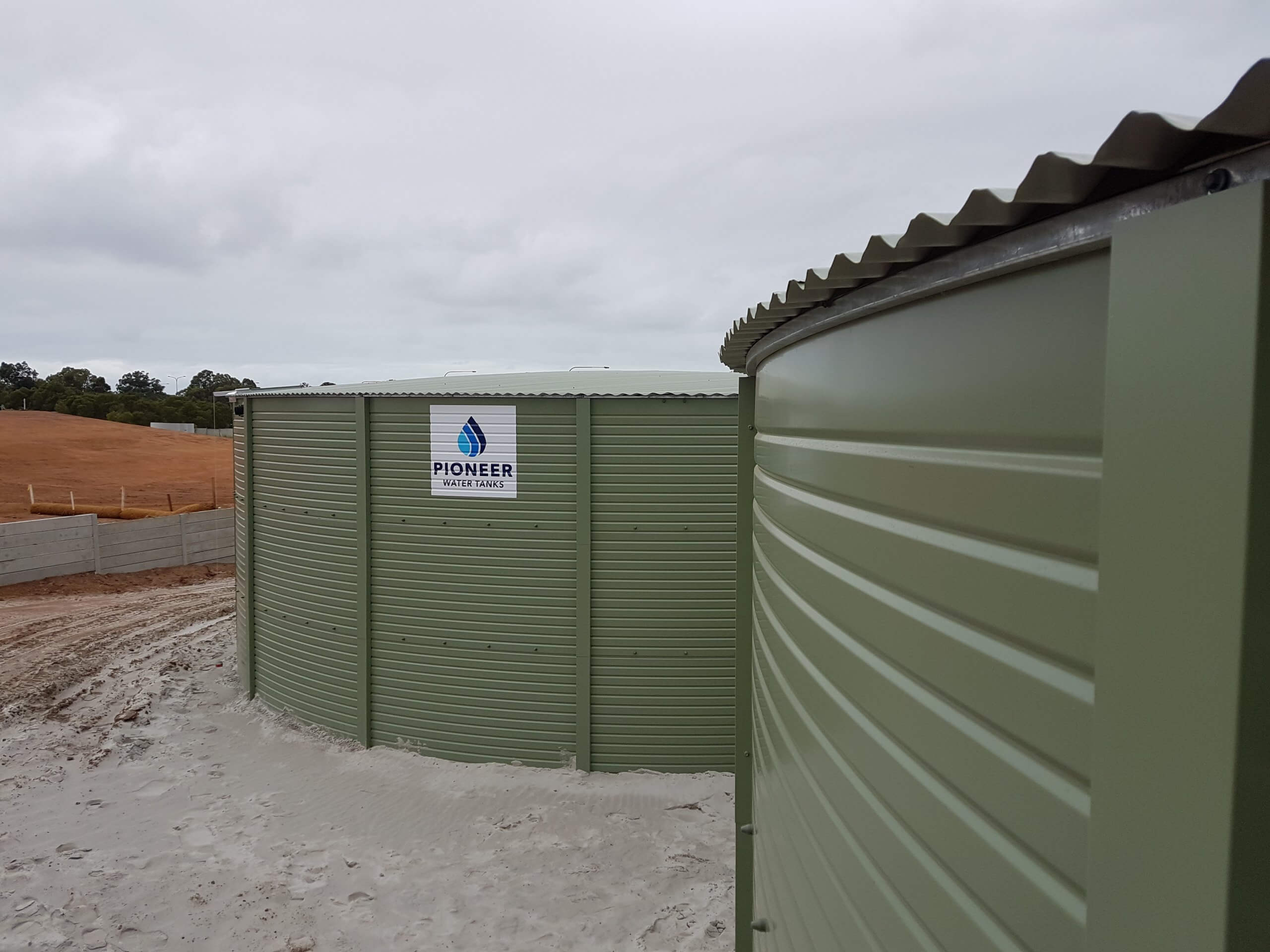 Contact Divine Water Tanks            07 3376 8265
12-22 Olley Street New Beith Queensland
sales@divinewatertanks.com.au