Pioneer Rural Water Tanks
 Designed for Australia's harsh and demanding conditions
Pioneer water tanks manufactured in Australia for Australia and also exported around the world.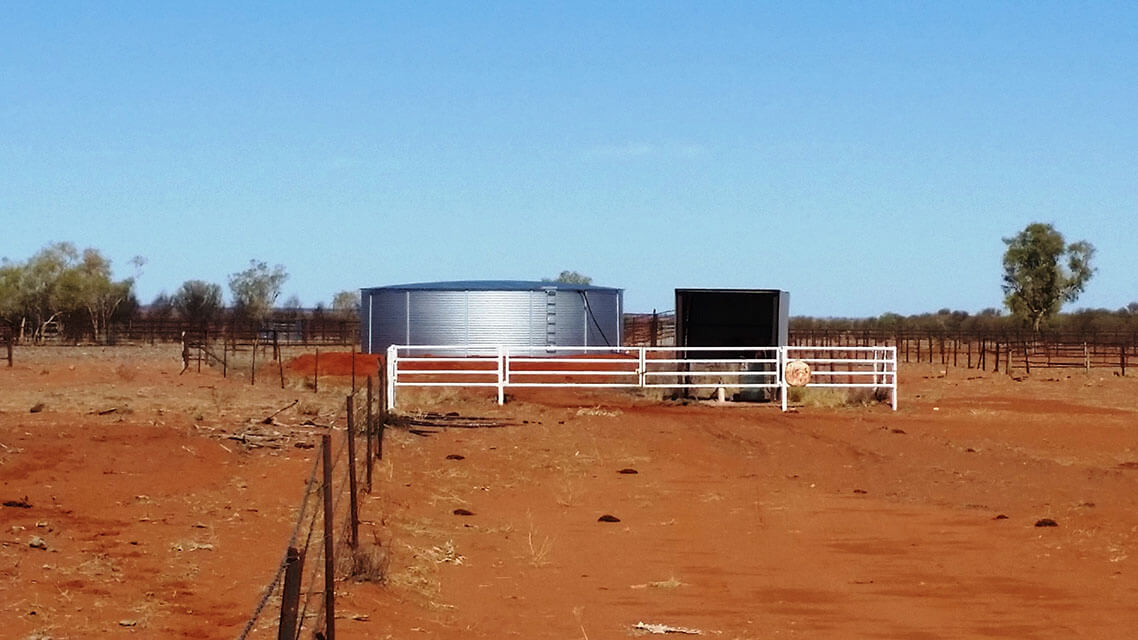 Australian rural communities depend on water storage systems to survive. For over three decades, Pioneer Water Tanks has supplied rural Australia with water tanks for all types of farming and domestic applications. 
Built with strong and durable BlueScope Zincalume® or Colorbond® Steel, using the exclusive v-lock profile, and Bartlett tank liners.
Since 1988 Primary producers and families have relied on the Iconic Pioneer water tank to safe guard their farming operations, increase stock and property values. 
Steel liner water tank form part of a growing trend to improve water  infrastructure to improve profitability and drought proof farms. 
Pioneer are the original and the number 1 selling big tank in Australia.
Pioneer Water Tanks for all your rural and Agricultural Needs
Primary producers including, Cattle, sheep, piggeries and poultry farmers as well as croppers nurseries and tree farmers relay on Pioneer water tanks every day to ensure their animals, crops ,fruit, vegetables and nursery plants thrive and ensure healthy produce and profitability. Pioneer Water Tanks the original and since 1988 the best large tank in Australia.  
Contact us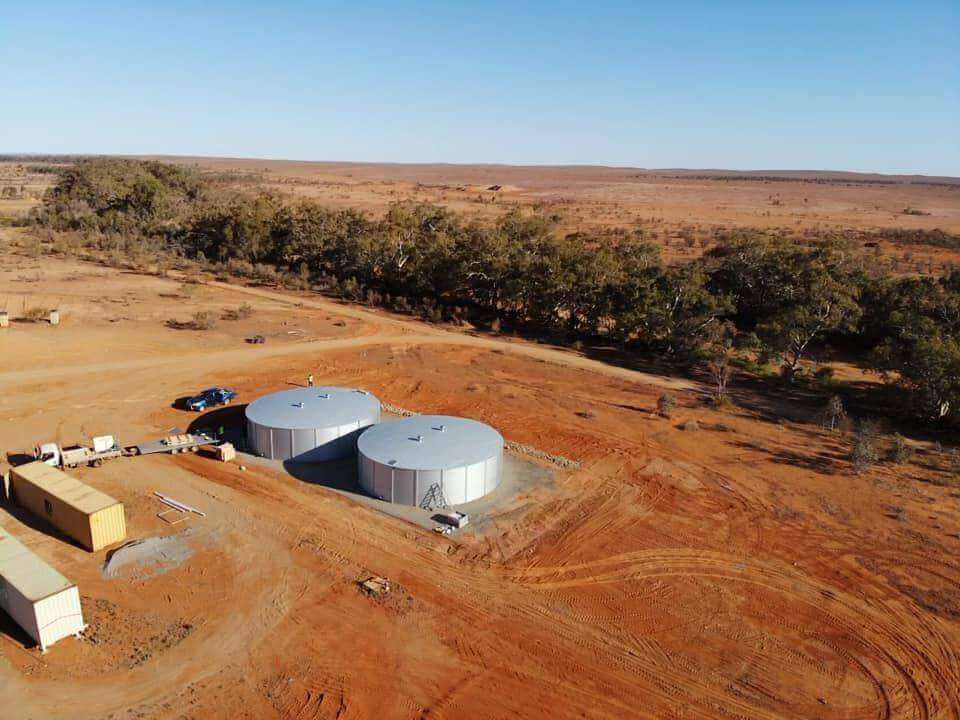 Water for Cattle stations and Feedlots
Pioneer Water Tanks are ideal and can be found on many Cattle and live stock properties around Australia forming a crutial part of the water supply infrastructure.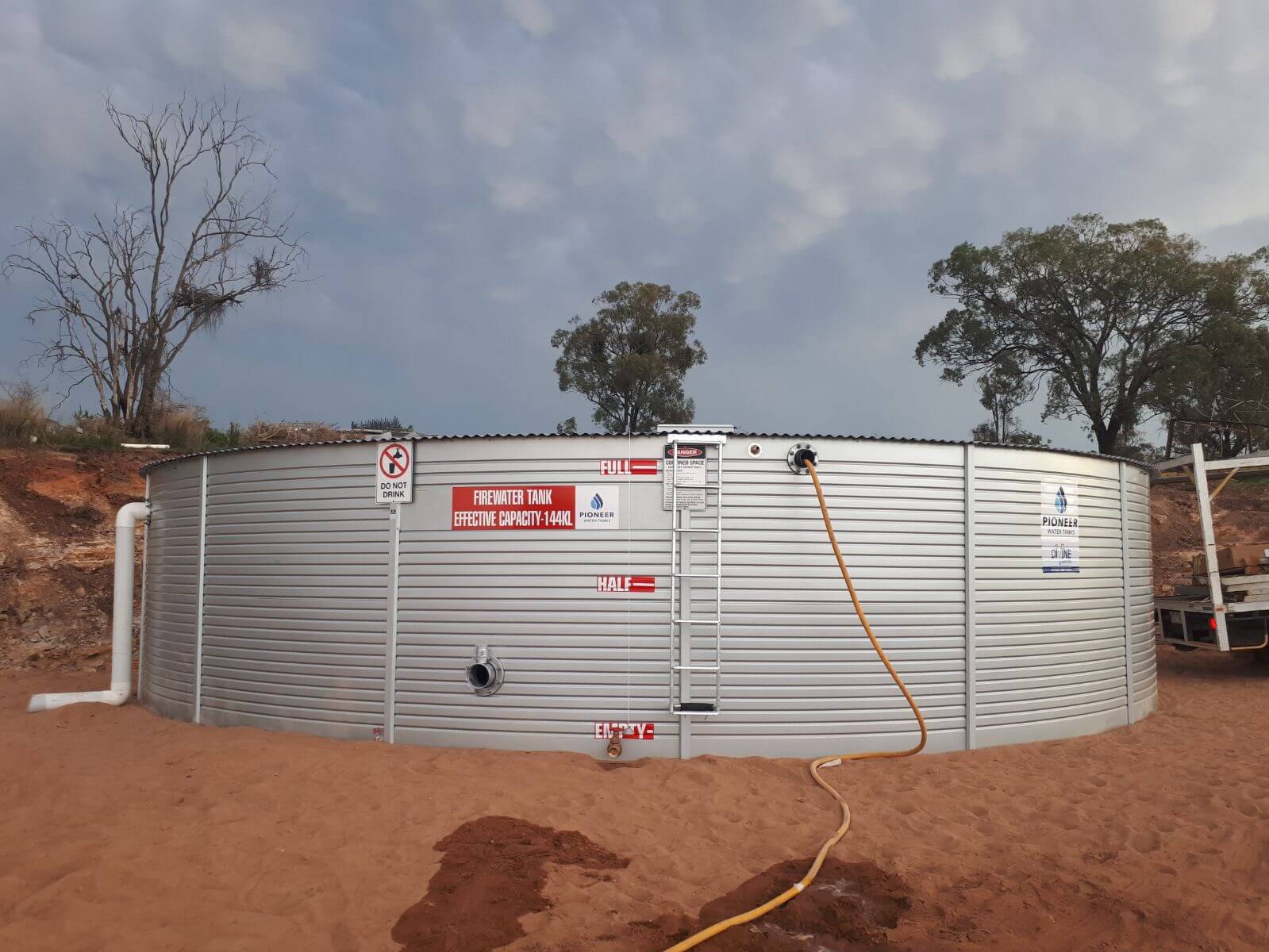 Queensland Development Code tanks
Pioneer Water Tanks are perfect for Poultry operations, Piggeries and any producers required to have a 144kl reserve for Qld Dev code the tank can set up to for single use or as a dual purpose tank.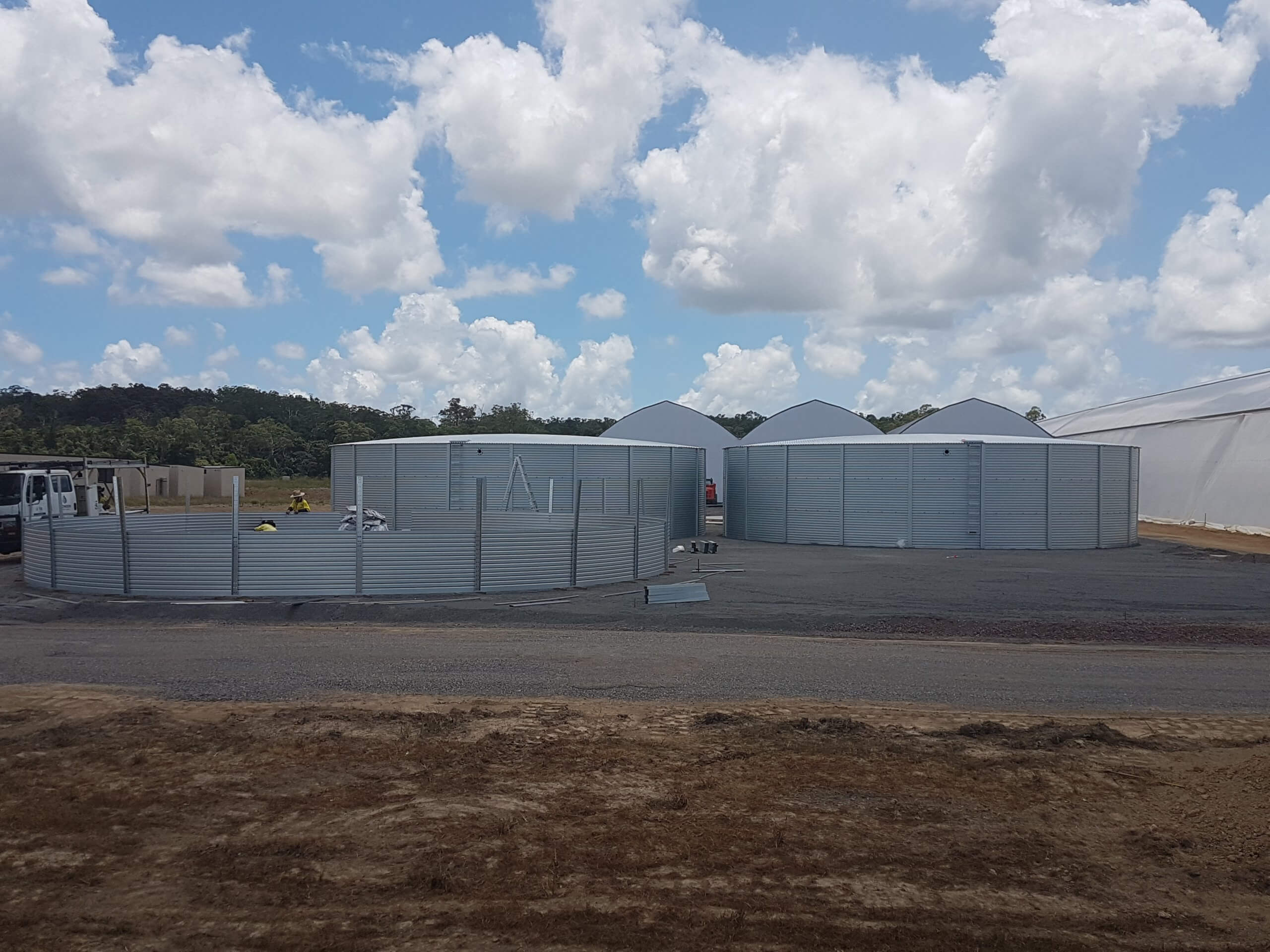 Tanks for Hydroponics and Nurseries
Pioneer Tanks are ideal for use and are used extensively in critical water supply situations like hydroponics operations, vegetable growers by tree farmers and Nurseries.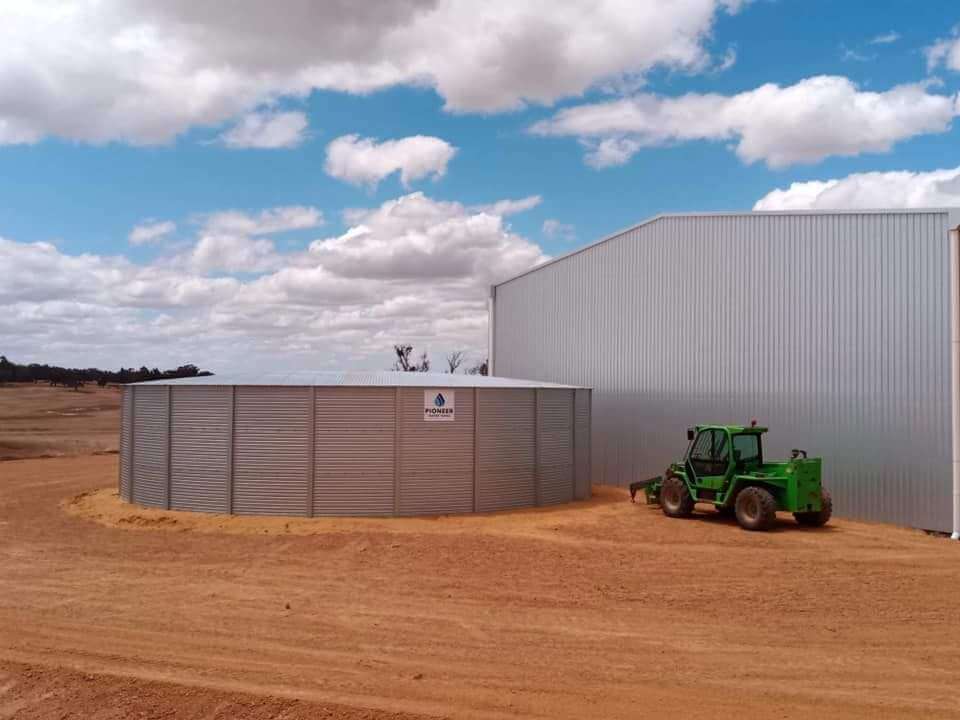 Rain water harvesting off a shed
Maximise rain water capture with a Pioneer Water tank on your shed. Take advantage of every rain fall to collect water from the roof structures on the property.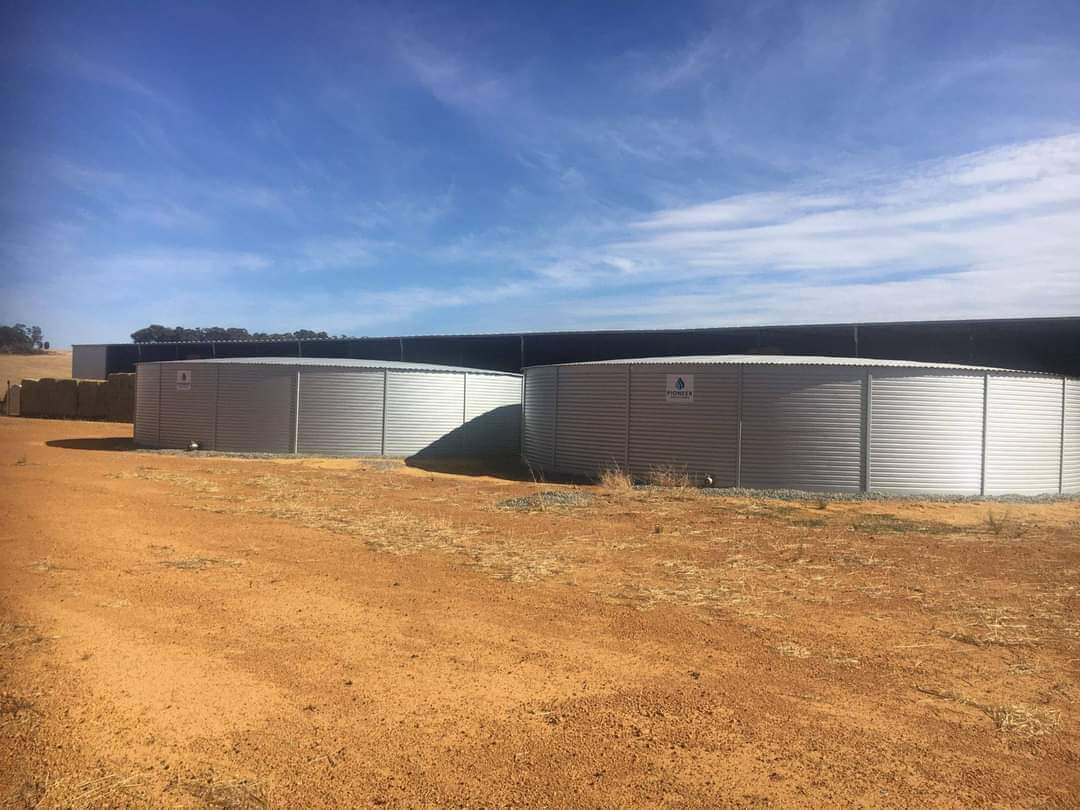 Efficient storage of Bore water
Capture the water from your bore into a Pioneer Water tanks to eliminate evaporation, reduce water loss, contamination and pumping time and keeping a safe reserve of water for livestock.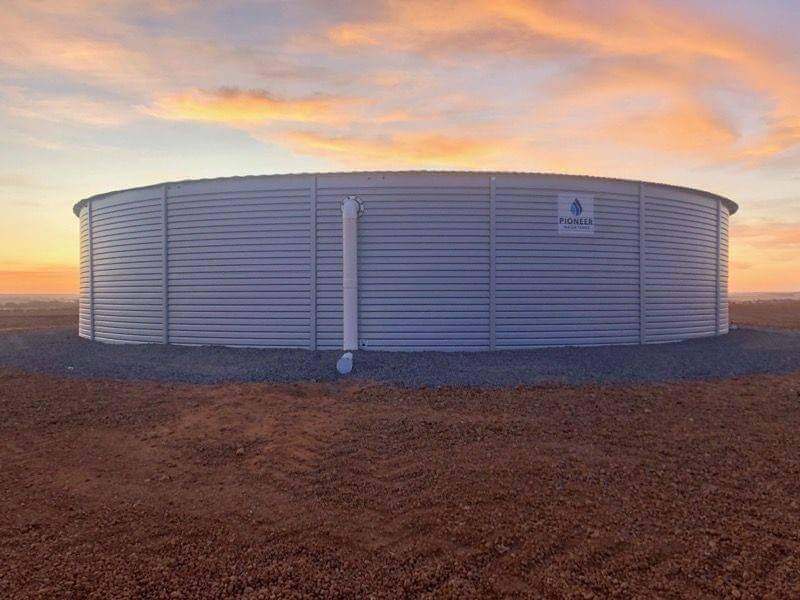 Large water tanks or small
If the requirments are large or small Pioneer Tanks are an ideal long term investment for any property and can be set up for specific requirments and applications as needed.
Available sizes for Pioneer domestic, rural and agricultural water tanks!