Take A Look At
Some Of Our
Projects
Divine Water tanks are proud to have been involved in many major projects as well as providing critical water storage for primary producers, fire services, designers homes, old homes and acreage homes. Pioneer water tanks provide thousands of Aussie families, farmers, councils, schools, sports clubs and commercial companies with a safe and secure water storage solution.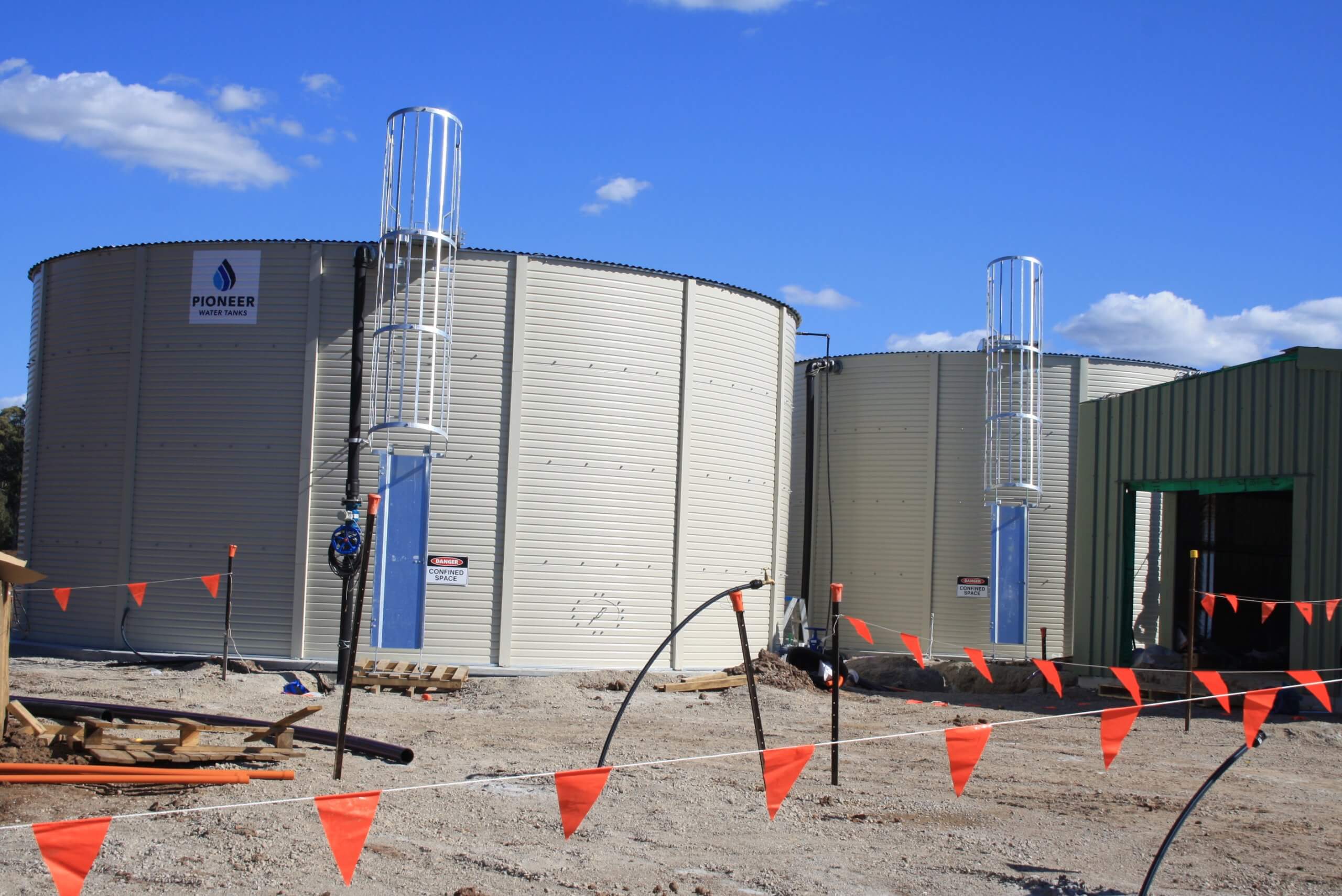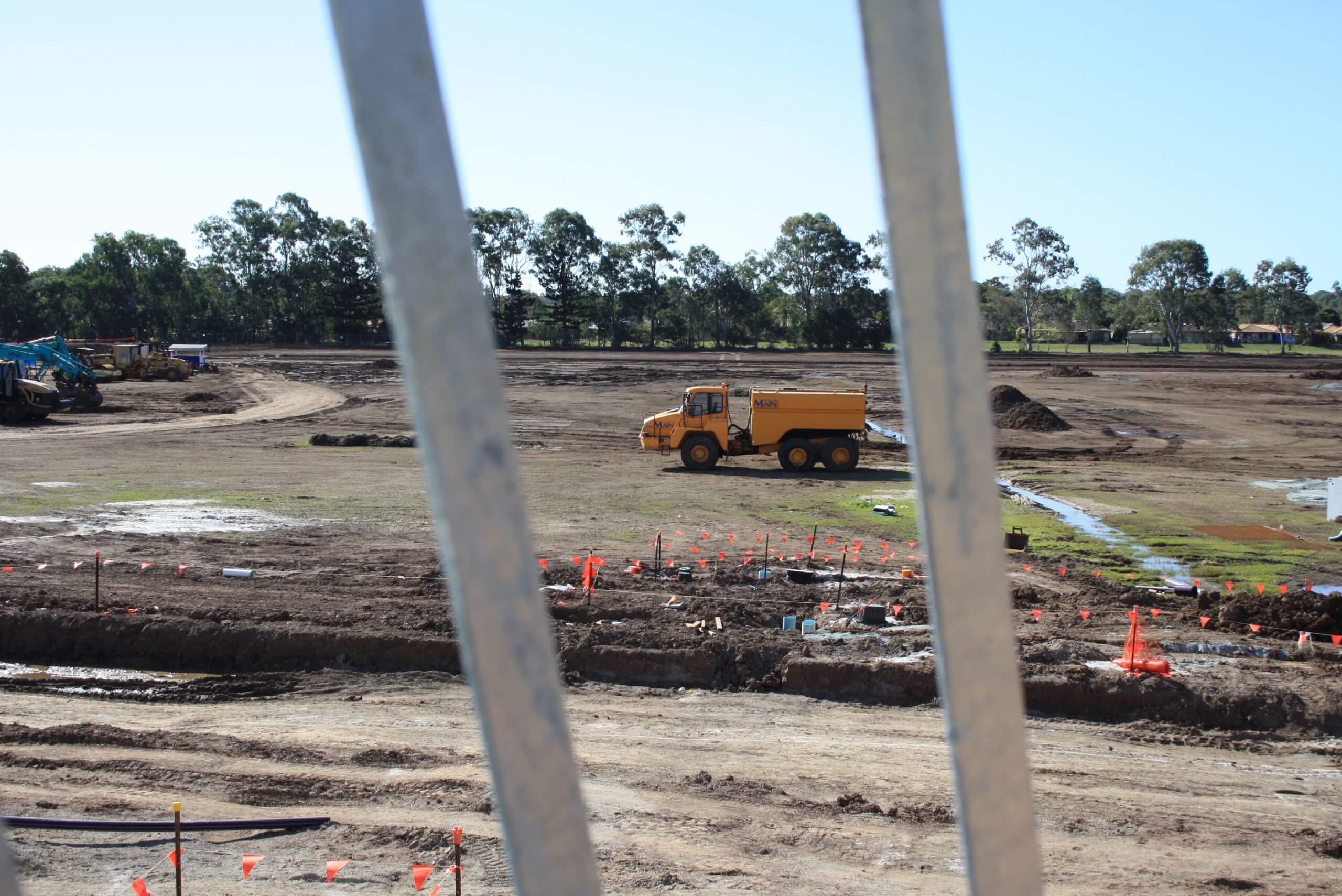 St Josephs Nudgee College
Divine Water Tanks have installed 2 x Pioneer Tanks as part of the Cricket field development. These tanks are 4.27m in height and form an integral part of the field irrigation and upkeep systems.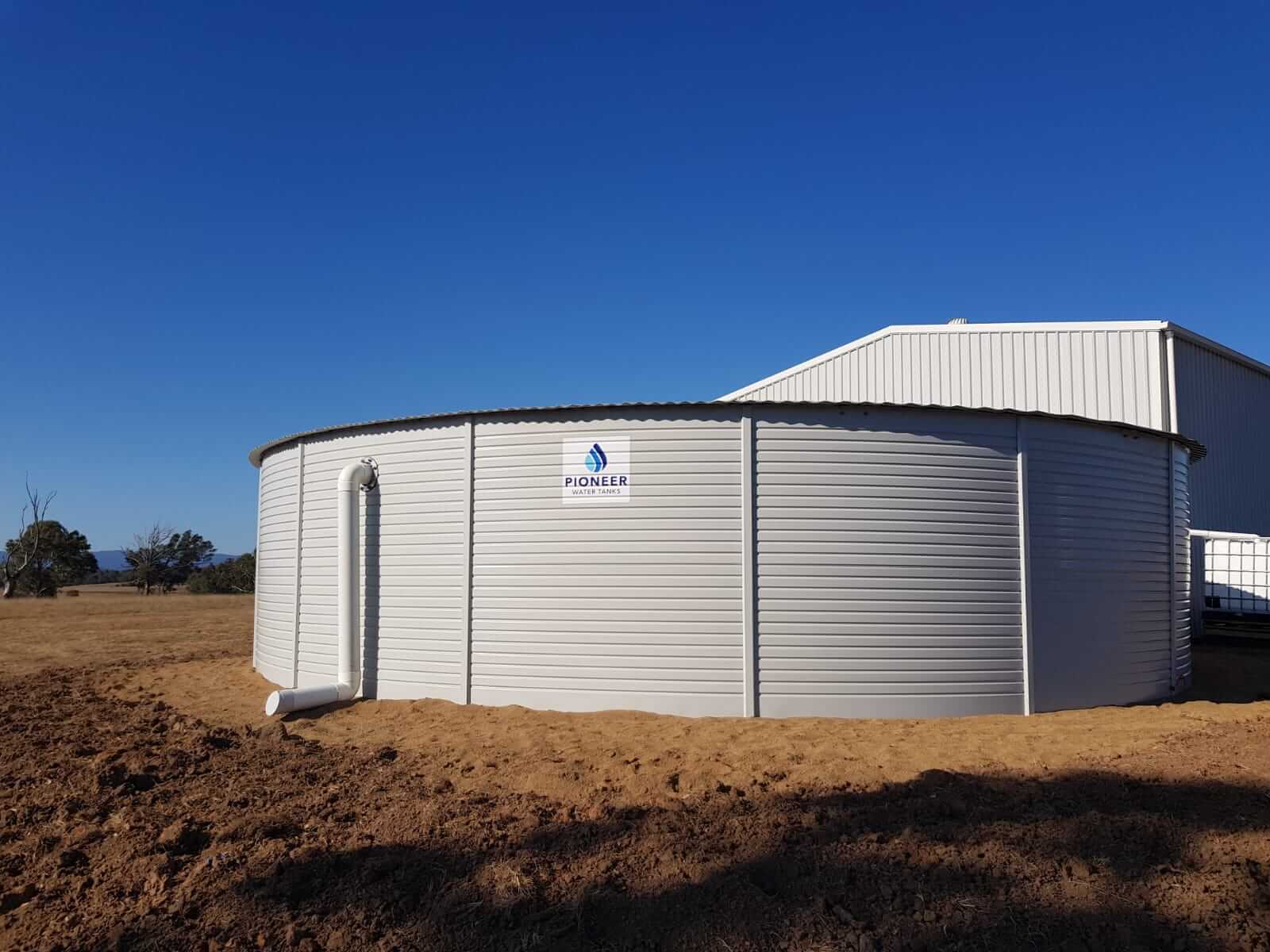 Pioneer GT110
Pioneer GT110 installed in Lockyer valley. The GT110 water tank is ideal for a family or small farms. The Pioneer GT110 is one of the most popular tanks for people wanting to a sustainable water storage solution and is likely to offer you an opportunity for water security for your family or farm.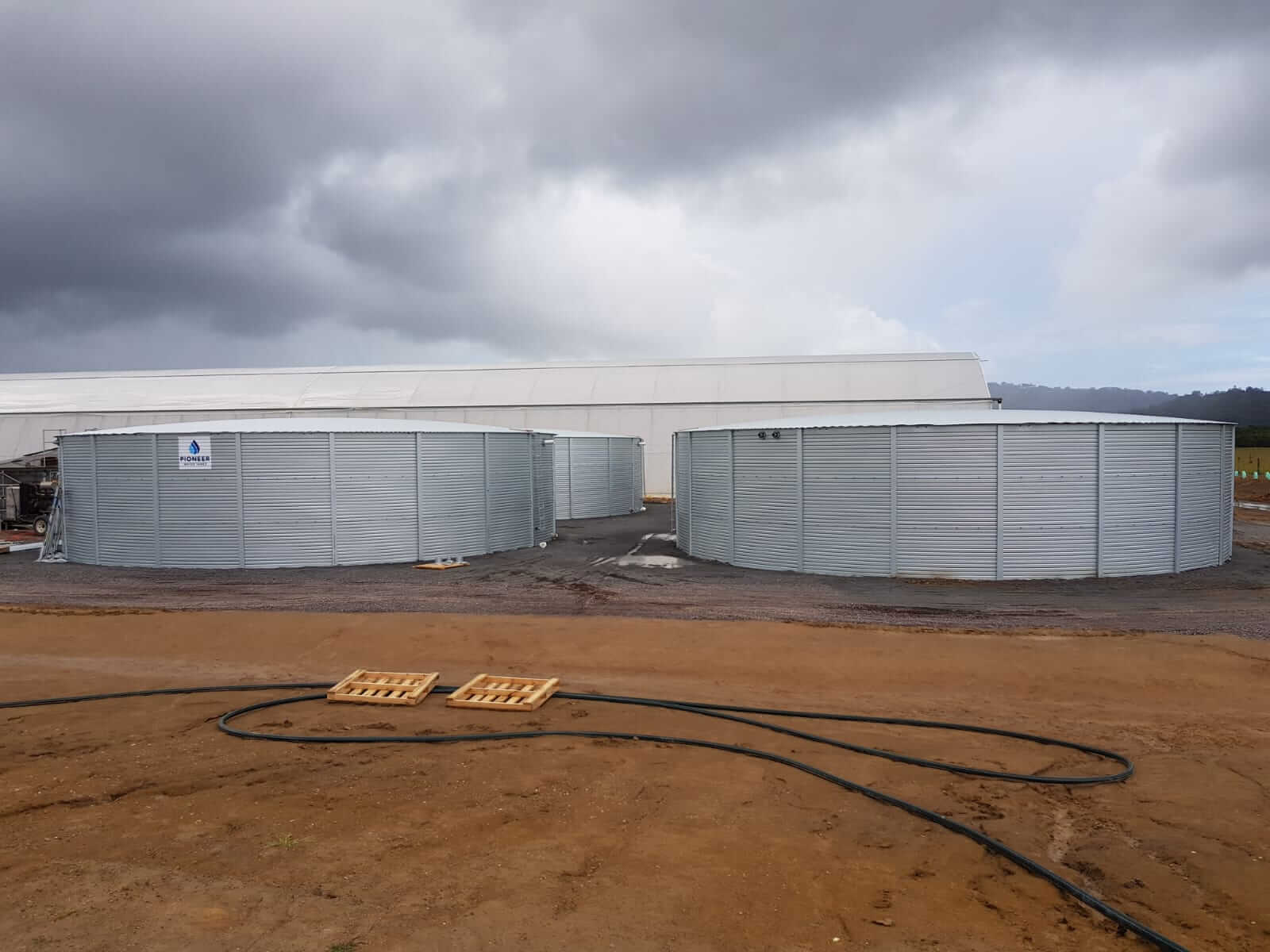 Pioneer GT500 Water tanks
Divine installed 4 x 500,000-litre tanks for a hydroponics tomato grower in Yandina on the Sunshine Coast.  Our customer is one of the primary suppliers of small tomatoes to major supermarkets in South East Queensland. The 4 tanks have mixed uses as required to run a successful hydroponics operation.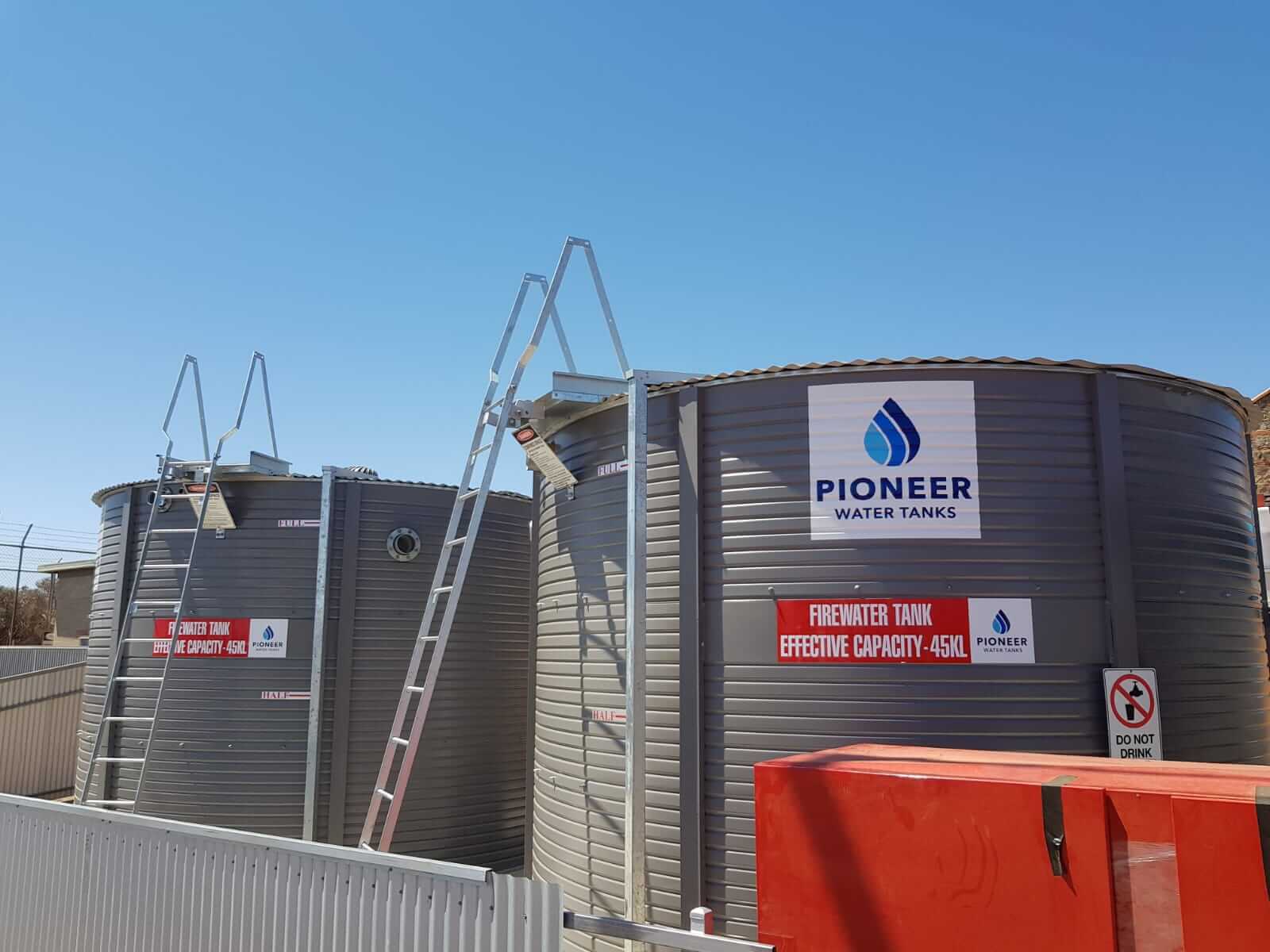 Pioneer Fire water Tanks
Over the past 6 years we have installed fire tanks at over 30 schools in and around Queensland. We have also been involved in installing Fire tanks at Hospitals, Tafe institutions and leisure resorts around Queensland. Pioneer Water tanks can be set up to meet multiple fire codes AS2304, AS2419 and the Queensland developement code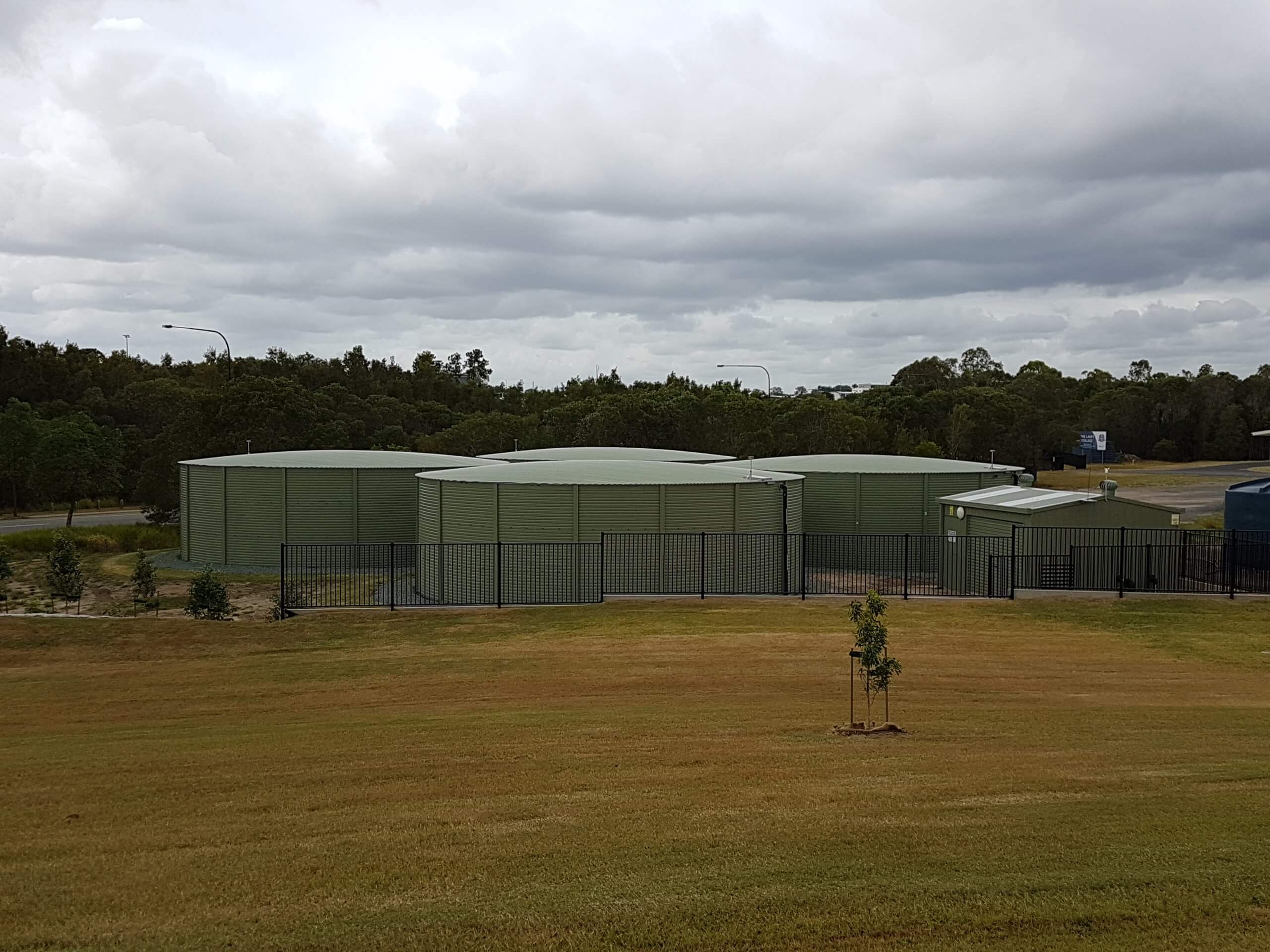 Pioneer Tanks used for Storm water Harvesting
These 4 Pioneer Gt290 water tanks are installed at a school in Northlakes. They are set up to as storm water detention tanks and store water to be used to maintain and water the schools sports fields.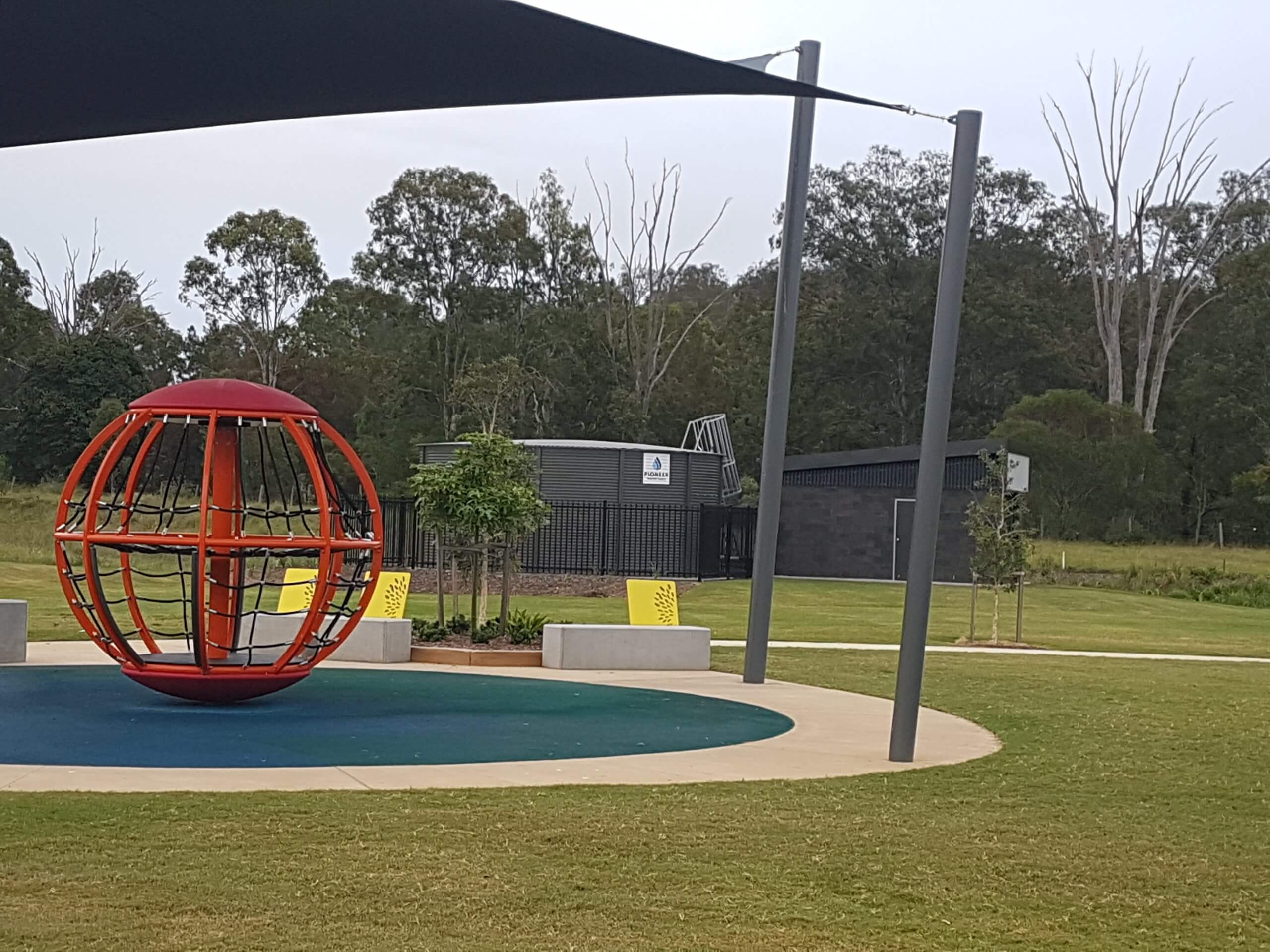 Irrigation tanks on Council Parks
Divine have been involved in many installation of Water storage using both rainwater harvesting, storm water harvesting or municiple top up for parks and sports club irrigation.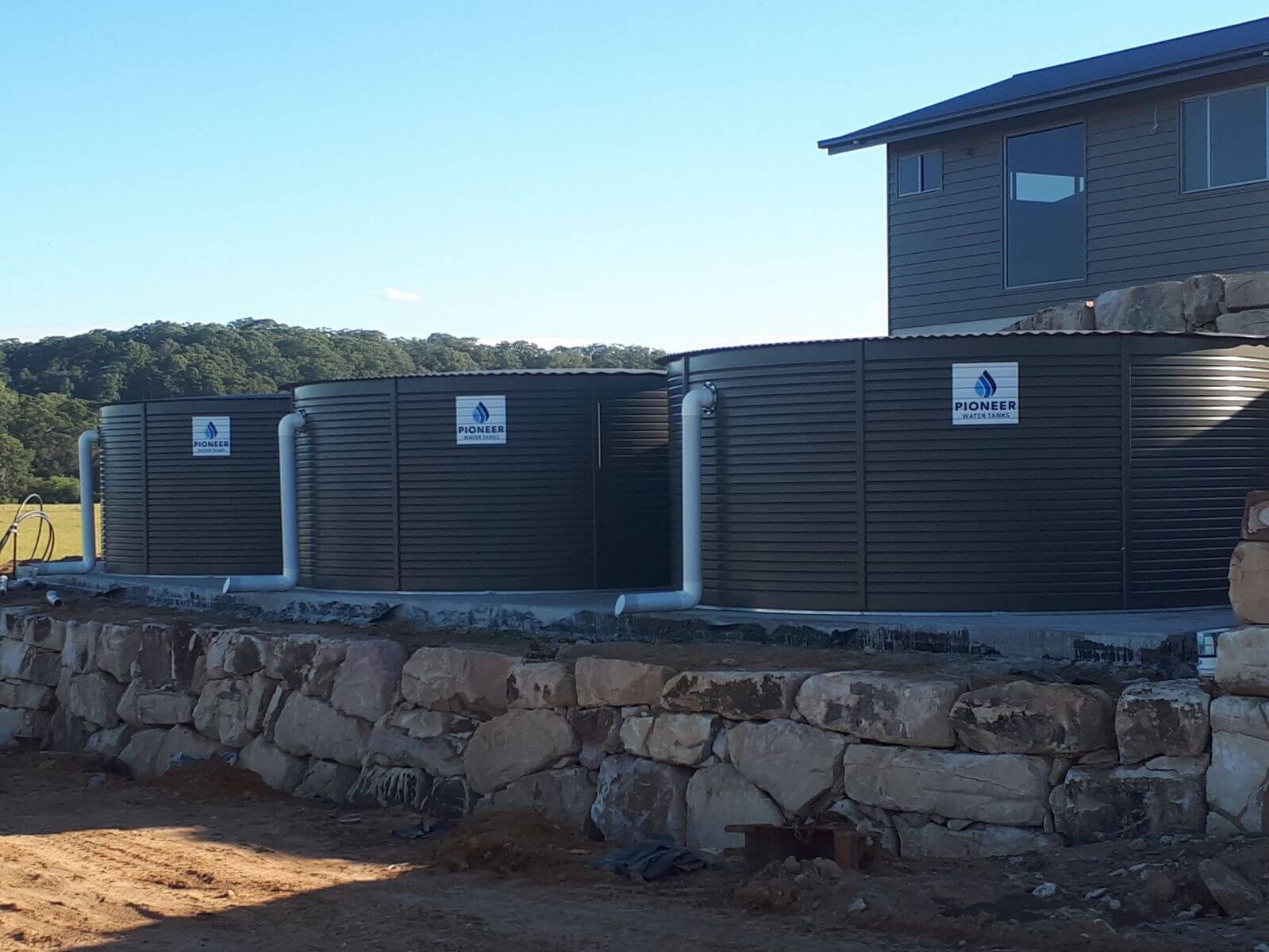 Domestic water tanks for a new home
Pioneer water tanks are ideal for properties with no town water on their block. These Gt50 (50,000L) tanks have been set up as domestic and irrigation tanks for this property on the Sunshine Coast.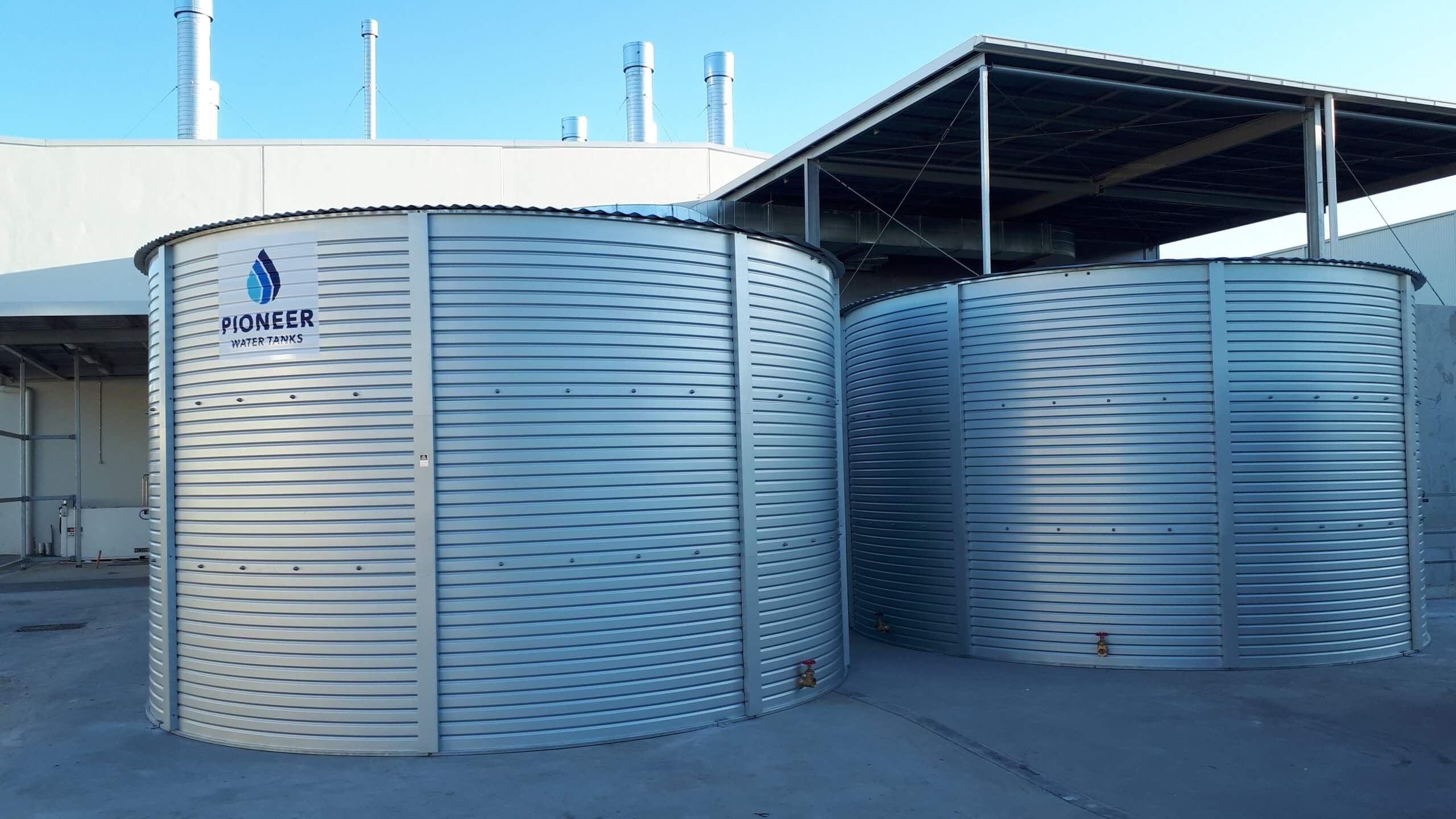 Rainwater tanks for Commercial Site
These Pioneer XL10 R3 tanks have been installed at a warehouse in Wacol Brisbane and will be used to collect rainwater for the daily operation of the warehouse and maintenance of the gardens. The XL range of tanks are ideal when you have limited space as they are a meter taller than the rural range (3.23m)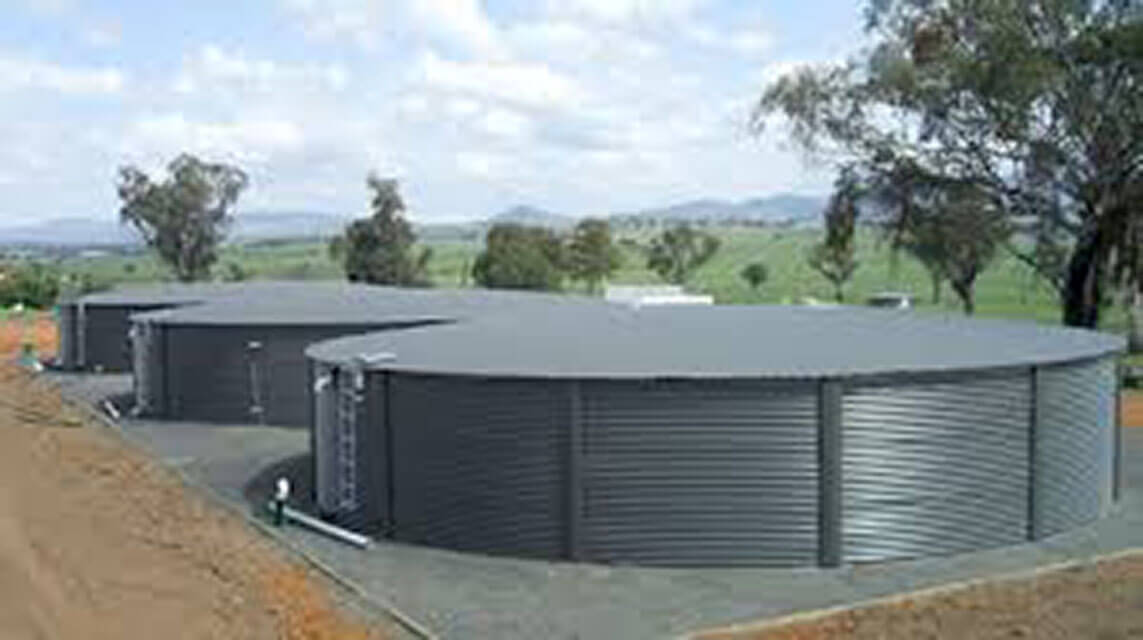 Pioneer GT250 Water Tanks
The best value for money rural tank on a cents per liter basis. The GT250 is one of the most popular tanks for primary producers including pastoral stations, poultry farms, piggeries, tree farmers, veggie growers and nurseries. The GT250 can typically be installed in one day in city and remote rural areas as needed.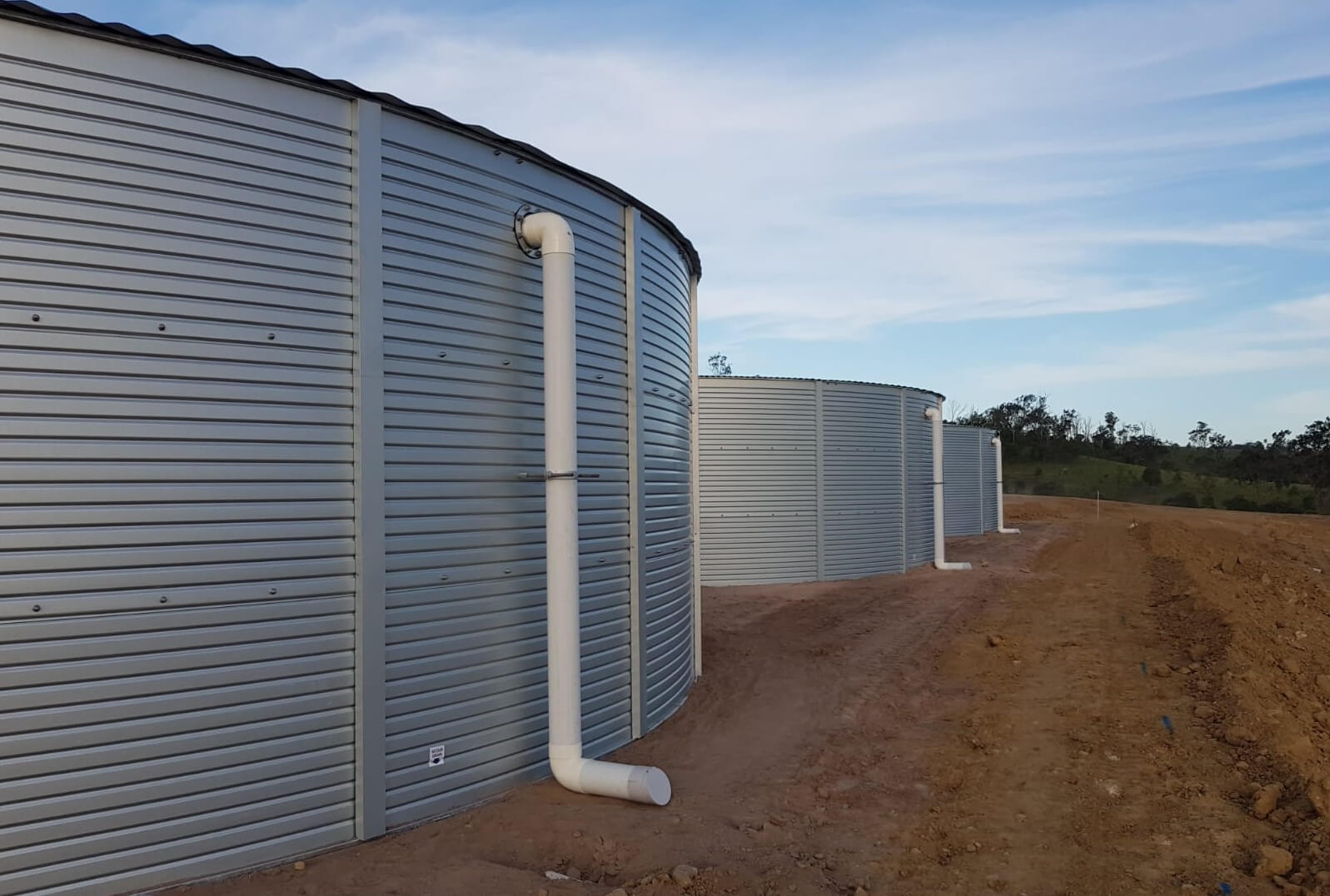 Gt370 for Poultry Farm
These Pioneer GT370 water tanks have been set up for a Poultry farm in Coominya. Over a million liters of water storage completed in 5 days. This is one of the largest selling big tanks and are also popular for use for irrigation for tree farms nurseries and sports fields.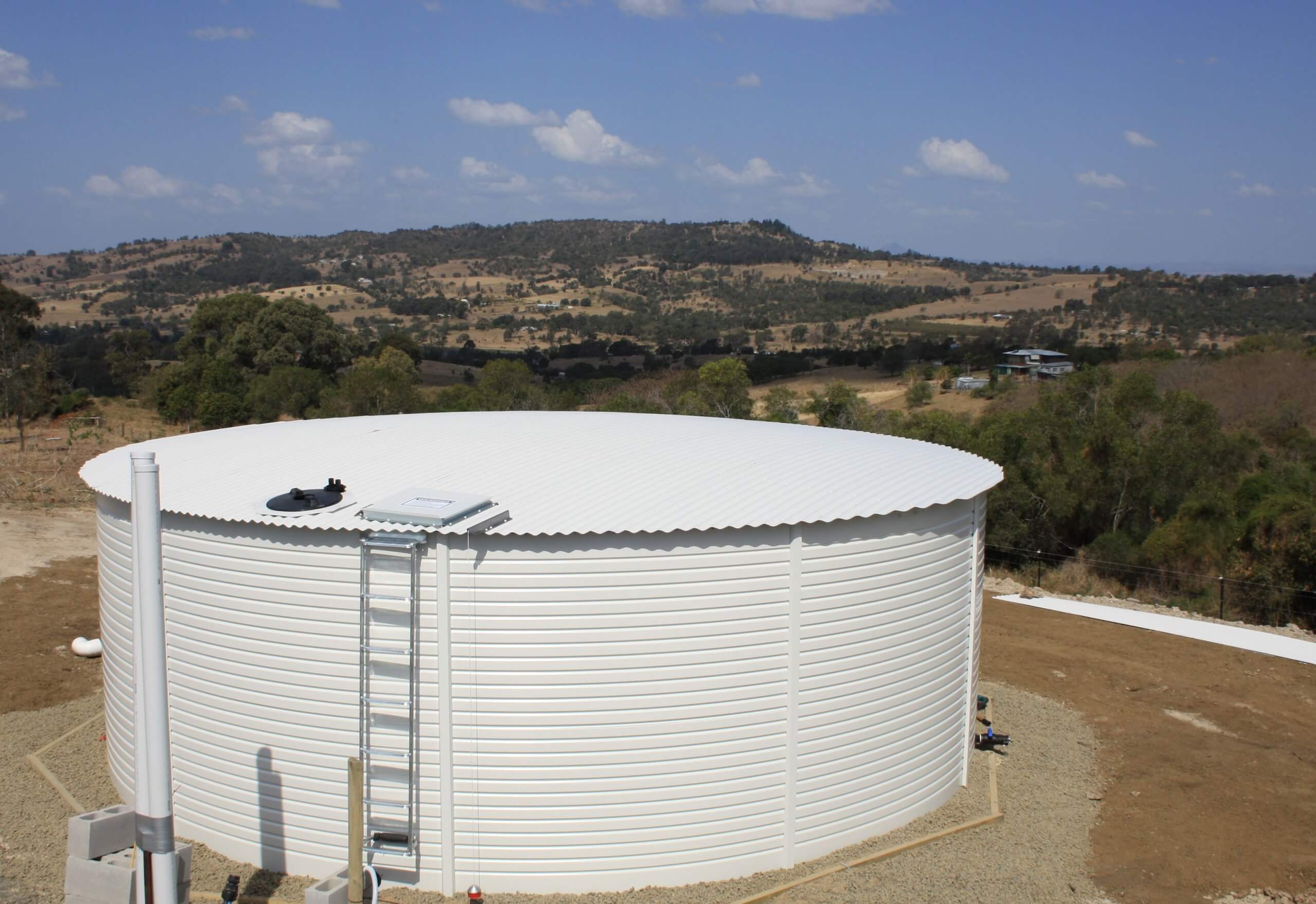 GT80 Rainwater tank near Ipswich
The Pioneer range is ideal for both farming and domestic use. In particular if you have a block with no municipal water supply. This Surfmist Pioneer tank is set up as a dual purpose tank for domestic water supply and also has a 10,000 litre fire reserve.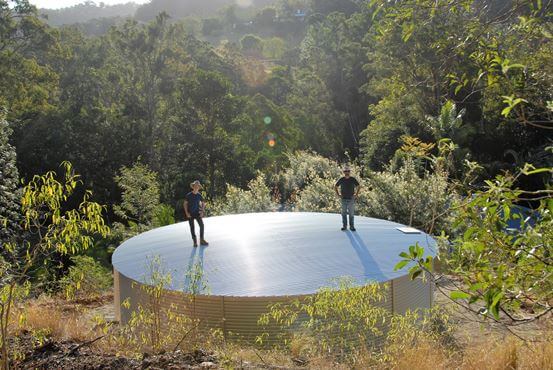 Pioneer GT130 Water Tank
This family have in Brookfield Brisbane have installed a Pioneer GT130 as their primary water tank. As we experaince prologed dry spells followed by intense rain there is a trend towards larger tanks for domestic use. Thsi allows optimal storage of rainwater to get families through the difficult dry spells.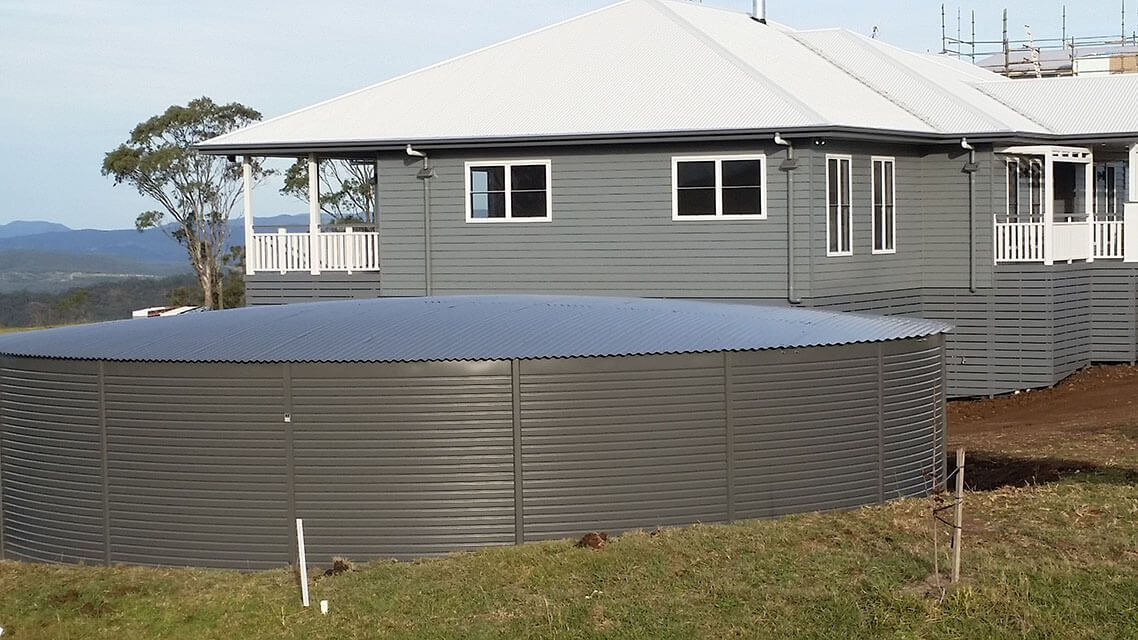 GT200 water tank in Toowoomba
Another new build with a Pioneer Water tank as its primary supply. The modern and neat finish on a Pioneer Water tank ensure that it compliments most Queensland acreage homes. The modern V lock 8 80 Pioneer Profile is not only good to look at it gives increased structural strenths to your tank. 
Have a Water Project in Mind?
Let's Get Started!