Light Industrial Pioneer Water Tanks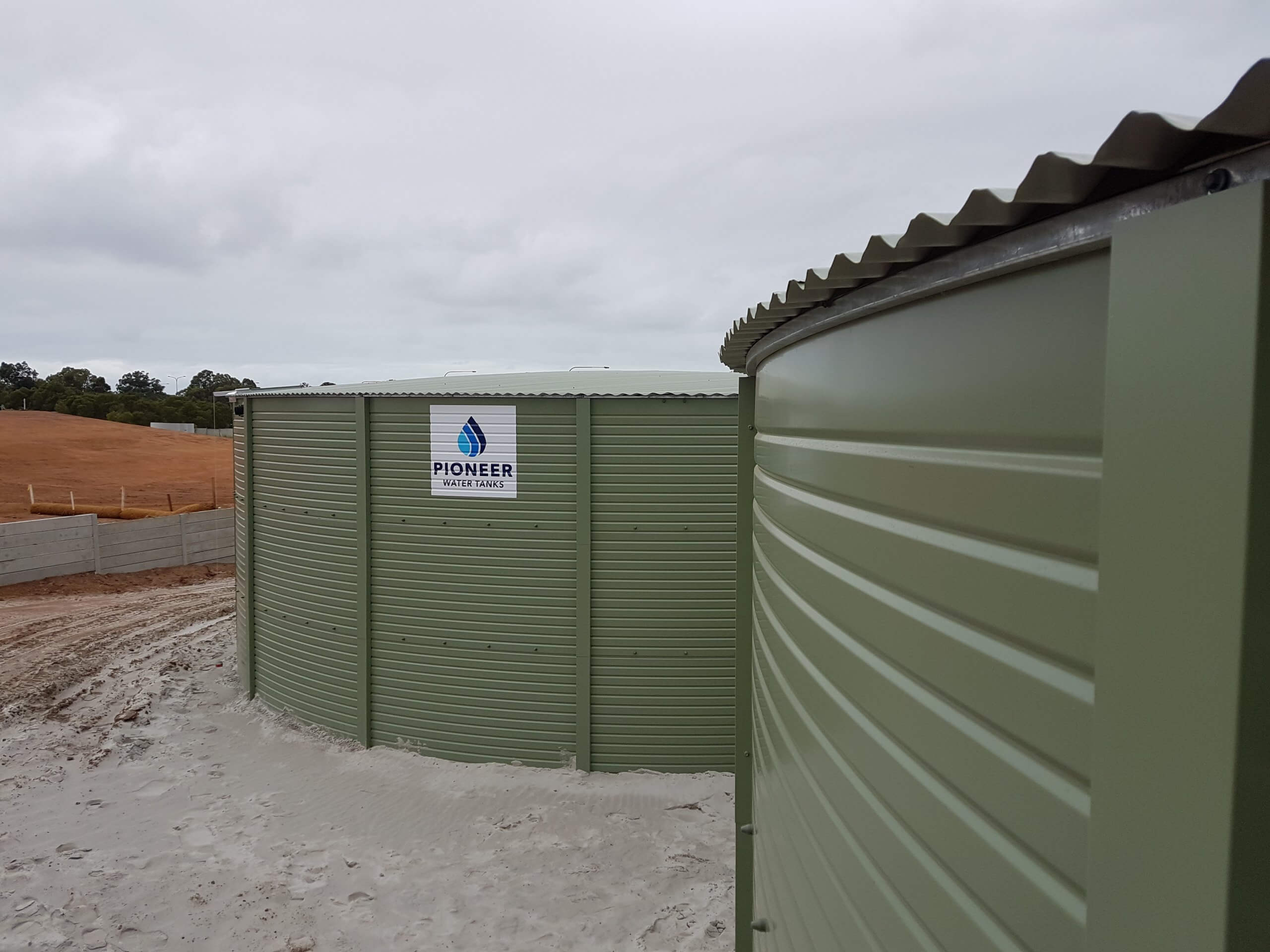 18,000 to 500,000 Litre tanks
The light industial range of water tanks start as low as 18,000 litres (4 gallon)  and go all the way up to 500,000 litres (110,000 gallon). They are efficient to build typically a 500kl tank can be installed in under 2 days. Pioneer tanks can be set out with various inlets and outlets to suit any operation.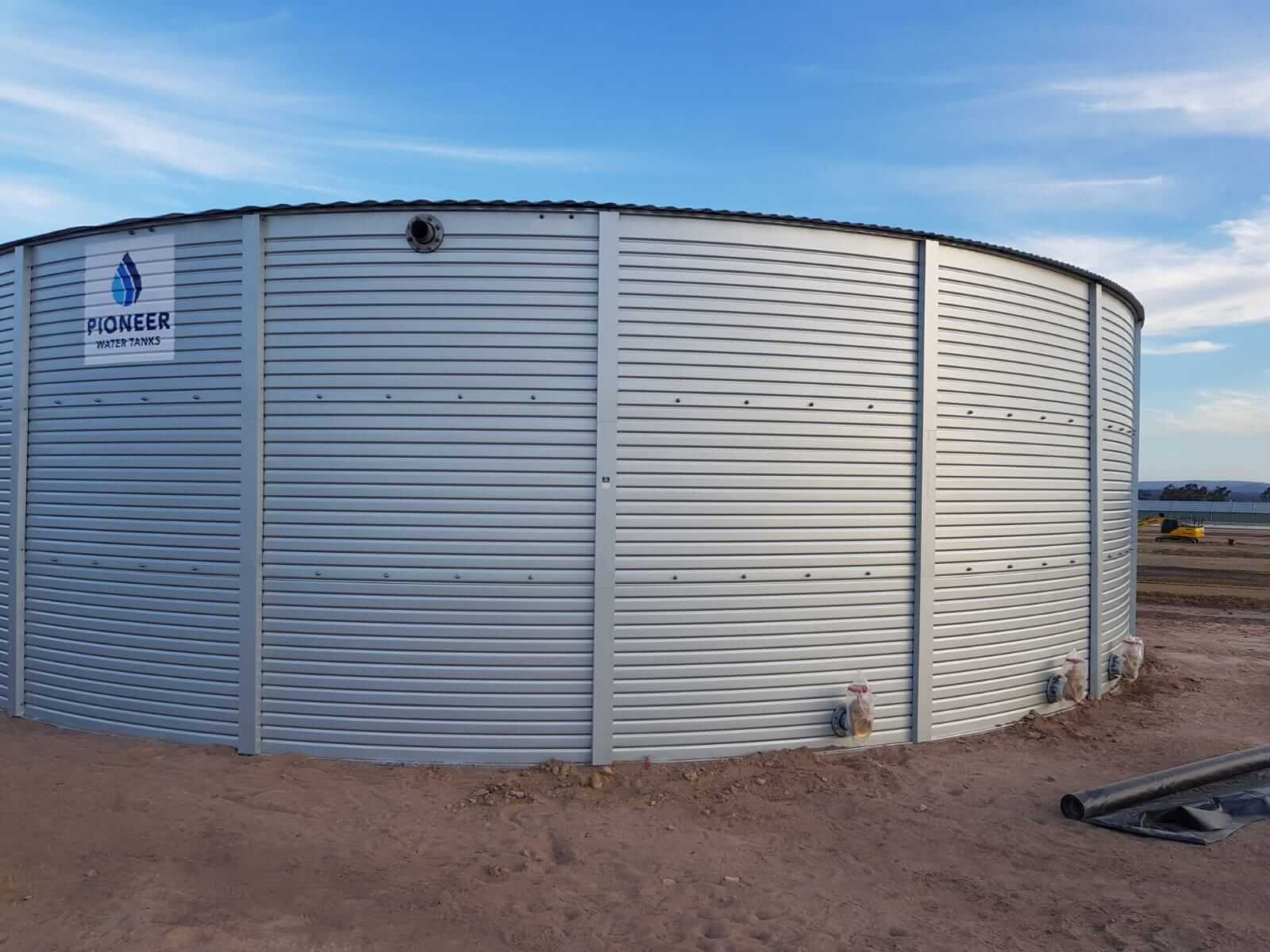 Irrigation, Agriculture or Domestic
The Light industrial range is ideal for school, sports and Council park irrigation. Also extensively used by Primary producers like Poultry, Beef, Vegible and tree farmers. If you have limited space and want more water on a domestic property these are also good and efficient option and utilise less space. 
Pioneer Light industrial tank
We offer a full range of Commercial built tanks in the Light industrial 3.23m height range.  Using a commercial build tank body these tank allow for more capacity where space is limited. They still fall in our standard range so are economically priced and can be installed on a sand or concrete base. The commercial built tank body still uses the exclusive V-lock profile so once installed the aesthetic difference are minimal. 
Click Here