Pioneer Water Tank Accessories
Your Pioneer Tank comes with a heap of standard inclusions but that does not stop you from customising your water tank to suit your exact requirements. 
Talking to us about how you want your Pioneer Water Tank set up.
Pioneer Water Tank standard inclusions
Pricing includes standard features and installation on a pre-prepared sand pad
Purchasing a water storage tank is a long-term investment which should be carefully considered there many things on a Pioneer Tank that make them the superior option.
The superior and market leading accessories on a Pioneer Tank include  a 150mm overflow and Stainless steel inlet basket as standard all inlets and outlets use profiled gaskets and no Silicone is used in your tank. 
A state of the art Pioneer Water Tanks tank features top grade fittings and fixtures to ensure your water tank will stand the test of time.
Contact Us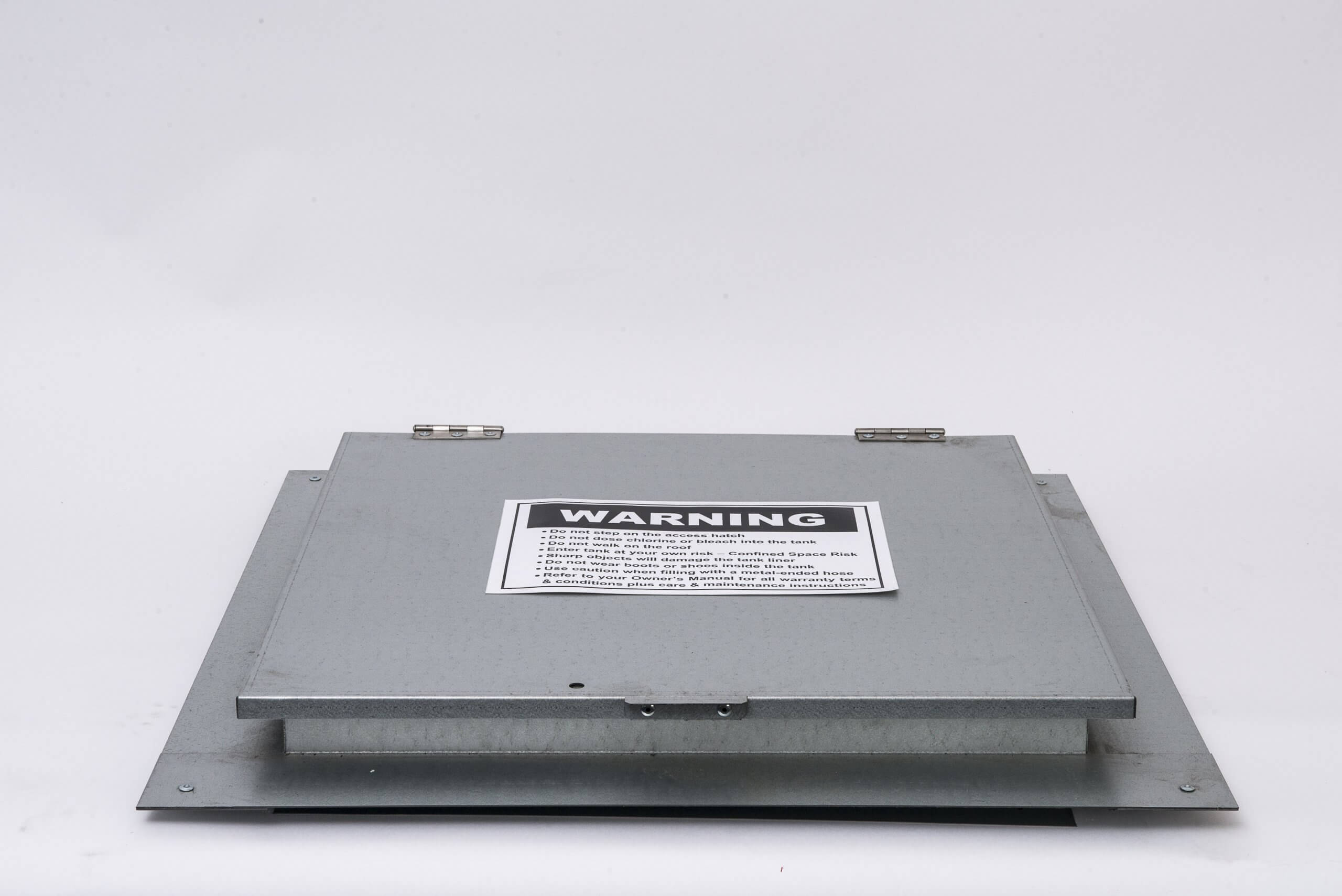 Hinged access hatch
Pioneer water tanks come with a sliding access hatch to make maintenance of the tank easier. Usually best to set up the inlet ladder and access hatch in the same location.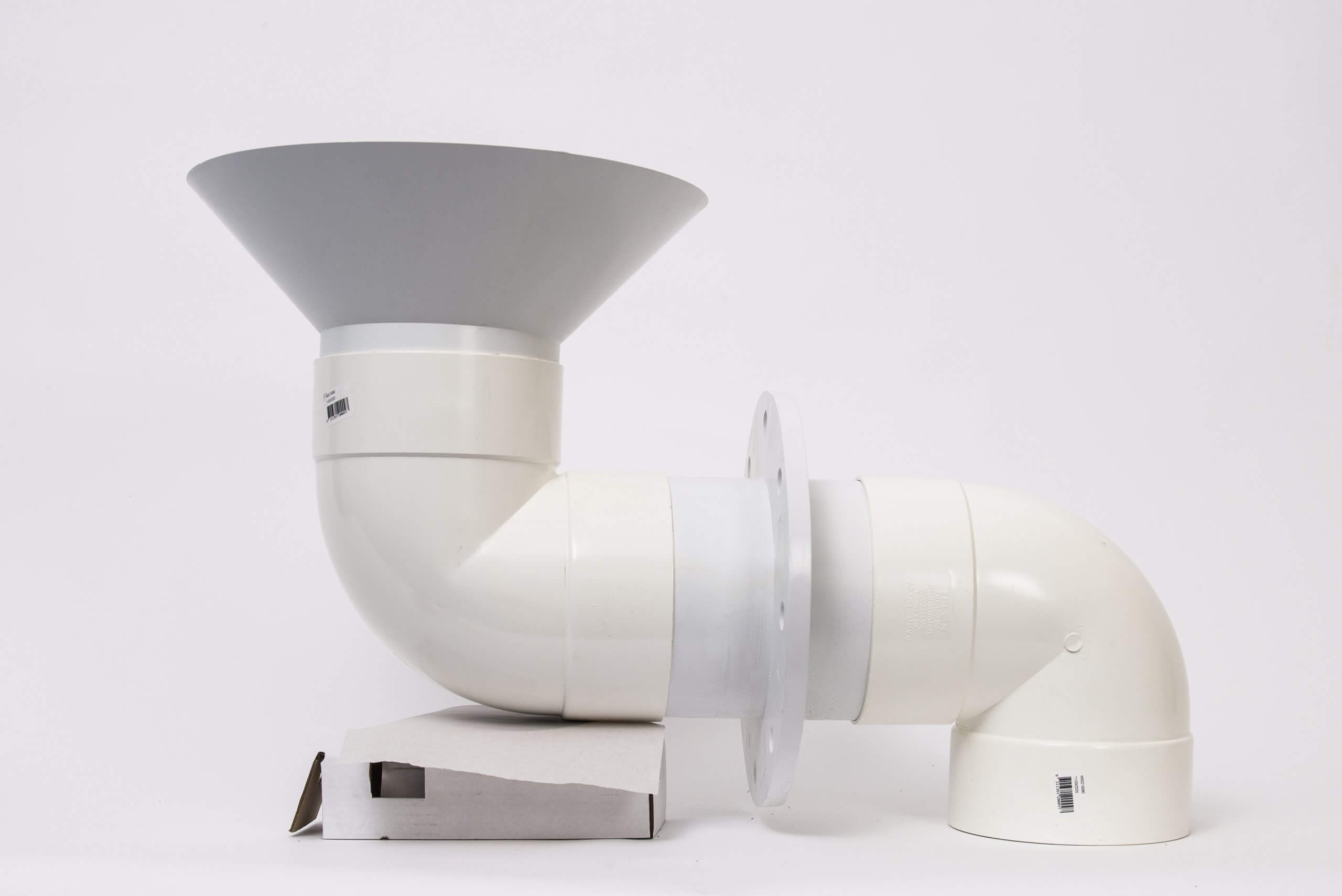 150mm Overflow
Only Pioneer supplies a high flow table E bolted 150mm overflow with internal bellmouth. The larger overflow and design allow for increased inlet pipes to be fed into the water tank maximizing water collection.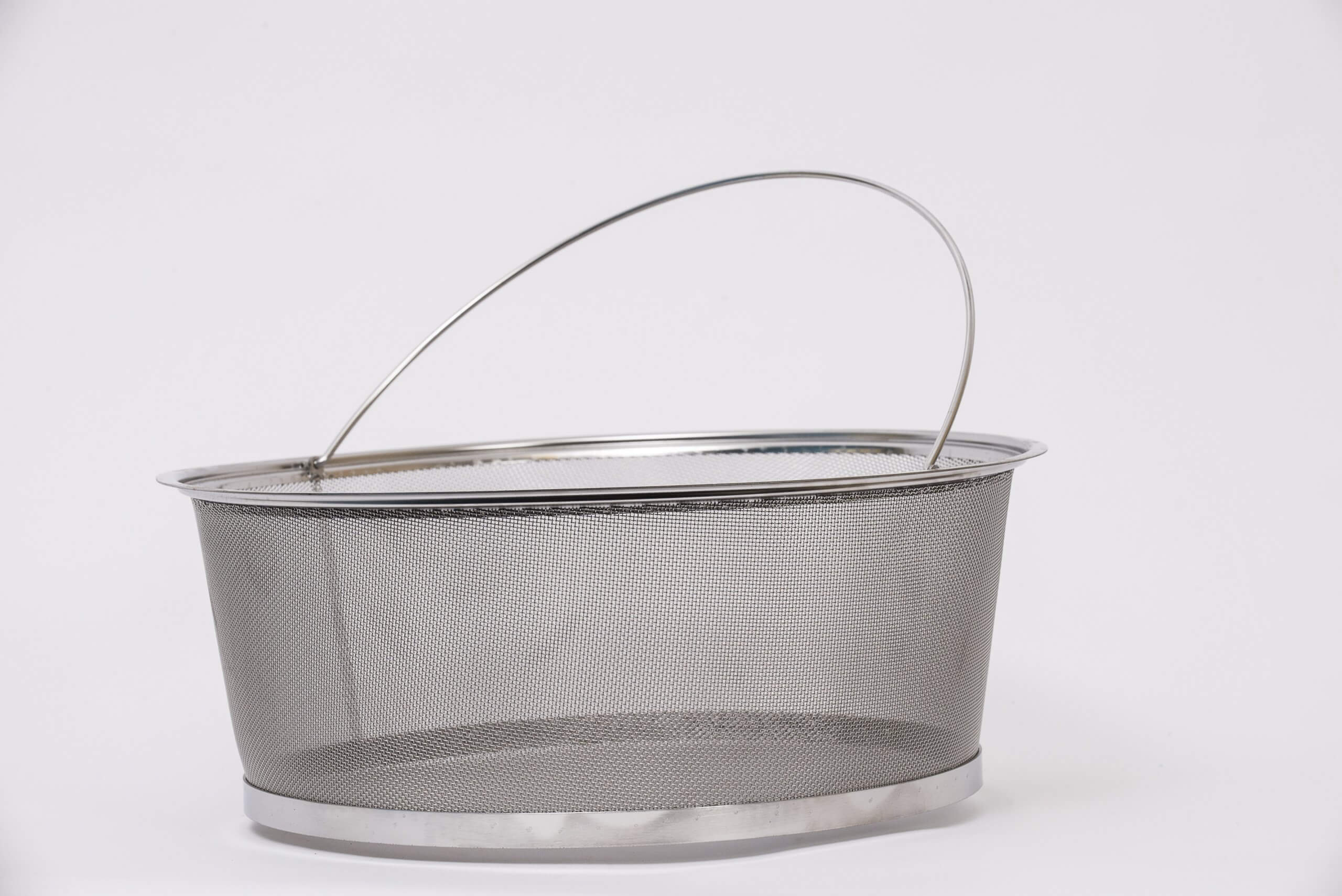 Stainless steel leaf basket
The Pioneer Water Tank now comes standard with the industry-leading quality stainless steel leaf filter basket. Small things that make a big difference the stainless steel basket ensure a long life cycle for accessories.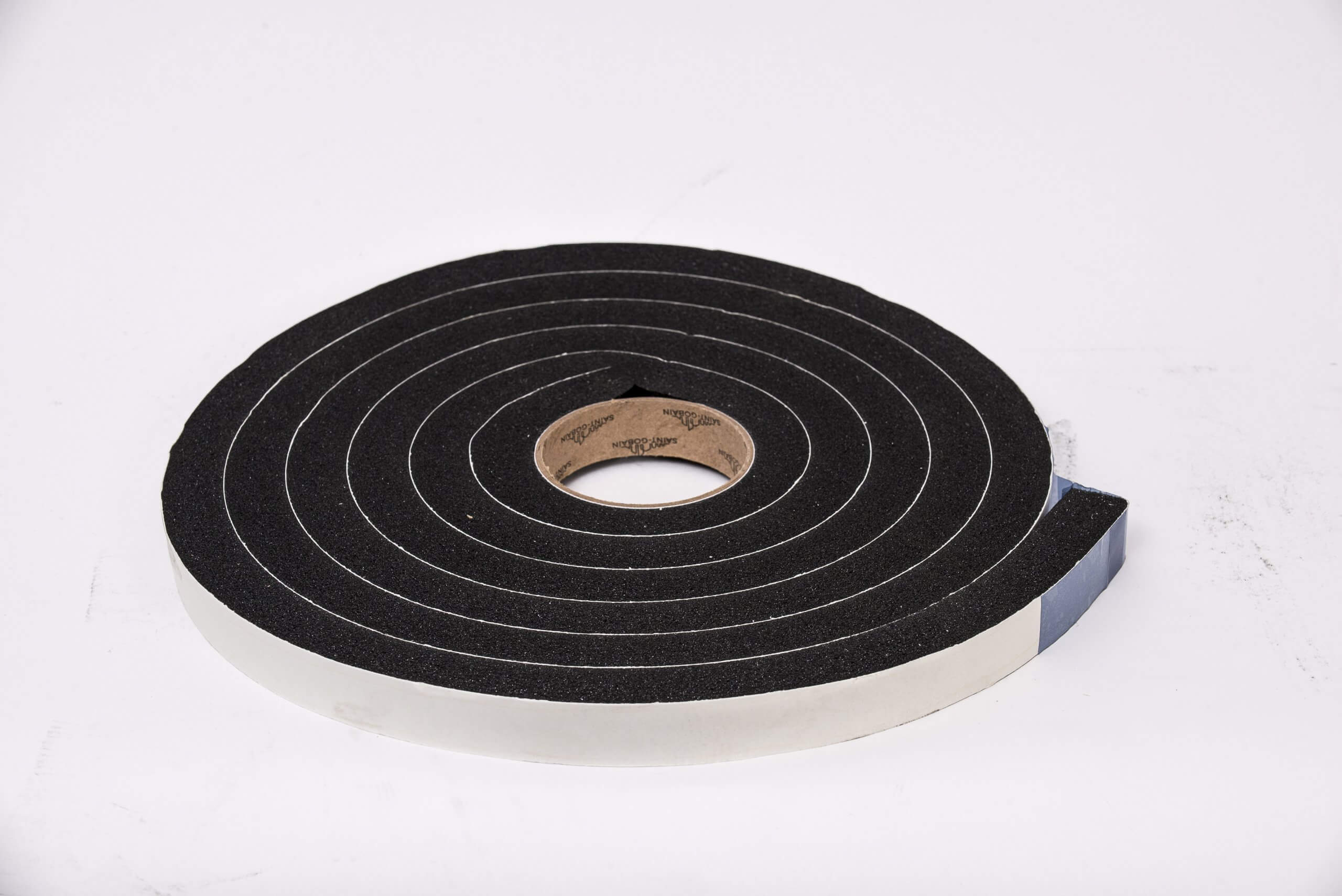 Super seal
All Pioneer water tanks installed in Queensland come standard with vermin and dust-proofing as required by Qld health regulation. This ensures your water tank is protected from mozzies and dust ingress.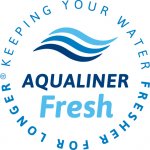 Aqualiner Fresh tank liner
Leading the way in water Pioneer tanks are supplied with the exclusive Aqualiner Fresh Antimicrobial liner. Using the Swiss Sanitizer technology which assists in breaking down bacteria and microbes on the liner surface. Keeping your water fresher for longer.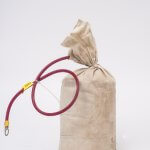 Sacrificial Anodes
Pioneer supply 2 sacrificial anodes on each tank installed on sand. These anodes act as an extra layer of protection against rust to ensure your assest lasts for many years to come. The anodes need to be replaced every 5 years to maximize effectiveness and as a condition of your warranty.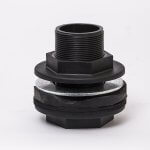 50mm Outlet and Ball Valve
The water tank is supplied as a standard with a 50mm outlet and ball valve. However you can set your tank up the way you need by adding larger outlets (80mm, 100mm, 150mm) or multiple outlets as required.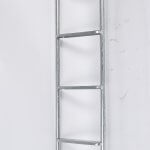 Removable ladder
The Pioneer Water Tank comes standard with a galvanized access ladder and an internal-external bracket. We advise that the ladder be removed from your water tank when not needed to keep your tank and family safe.
Customise your Pioneer Water Tank
There are a range of accessories that can be added to the tank which allow the tank to be set up for multiple uses and to make the most of this investment. This is one of the reasons the Pioneer Water tank is suited to so many applications including Domestic, Bush Fire, Irrigation, Stormwater Detention, Pastoral Stations, Poultry, Sports fields, Fire service Tanks to name a few.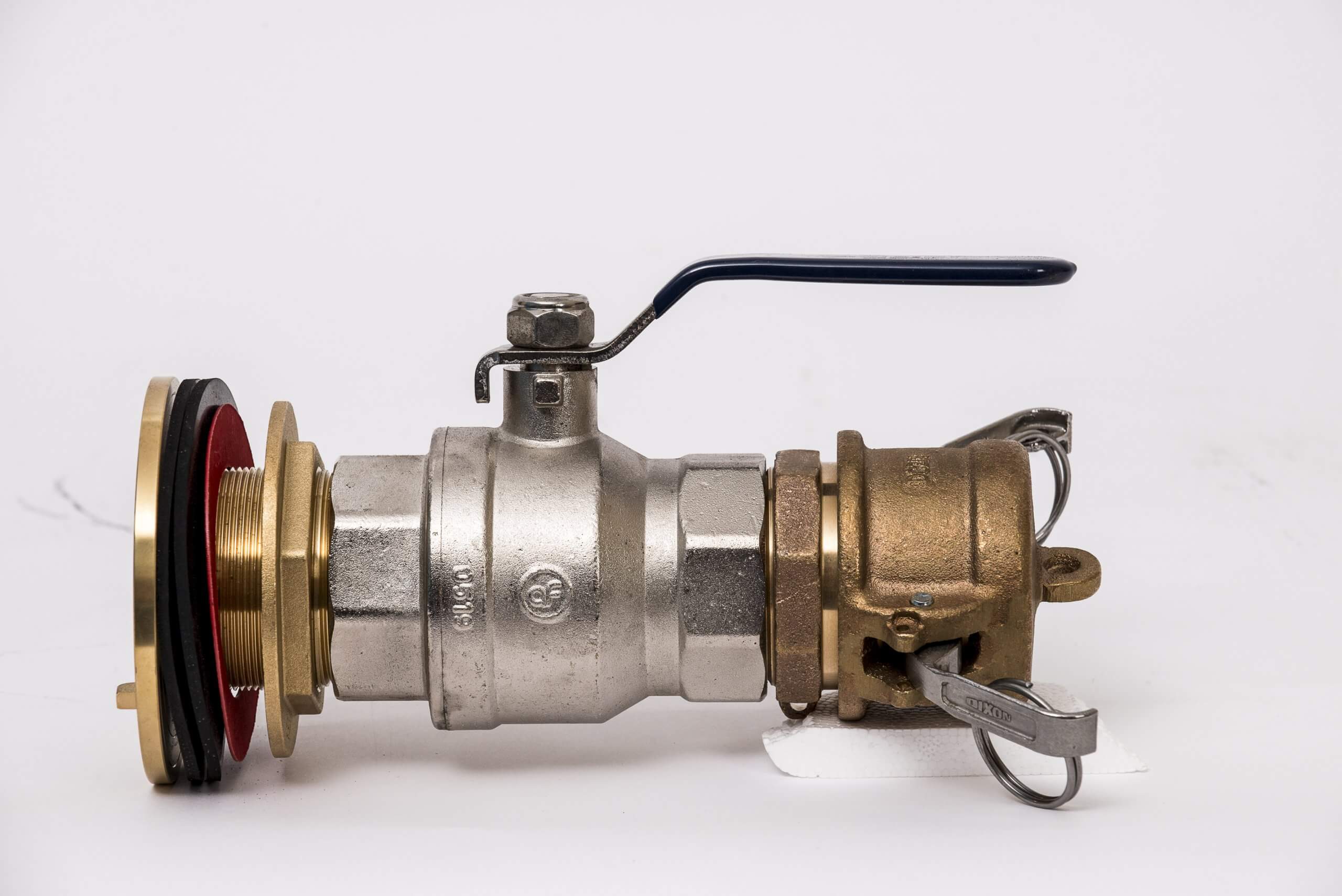 Brass Camlock Qld
By adding the 50mm Brass Camlock rural fire brigade coupling to the tank allows water to be drawn from the tank if needed. The tank can be set up as a multi-use tank with domestic and a Fire reserve in the same tank.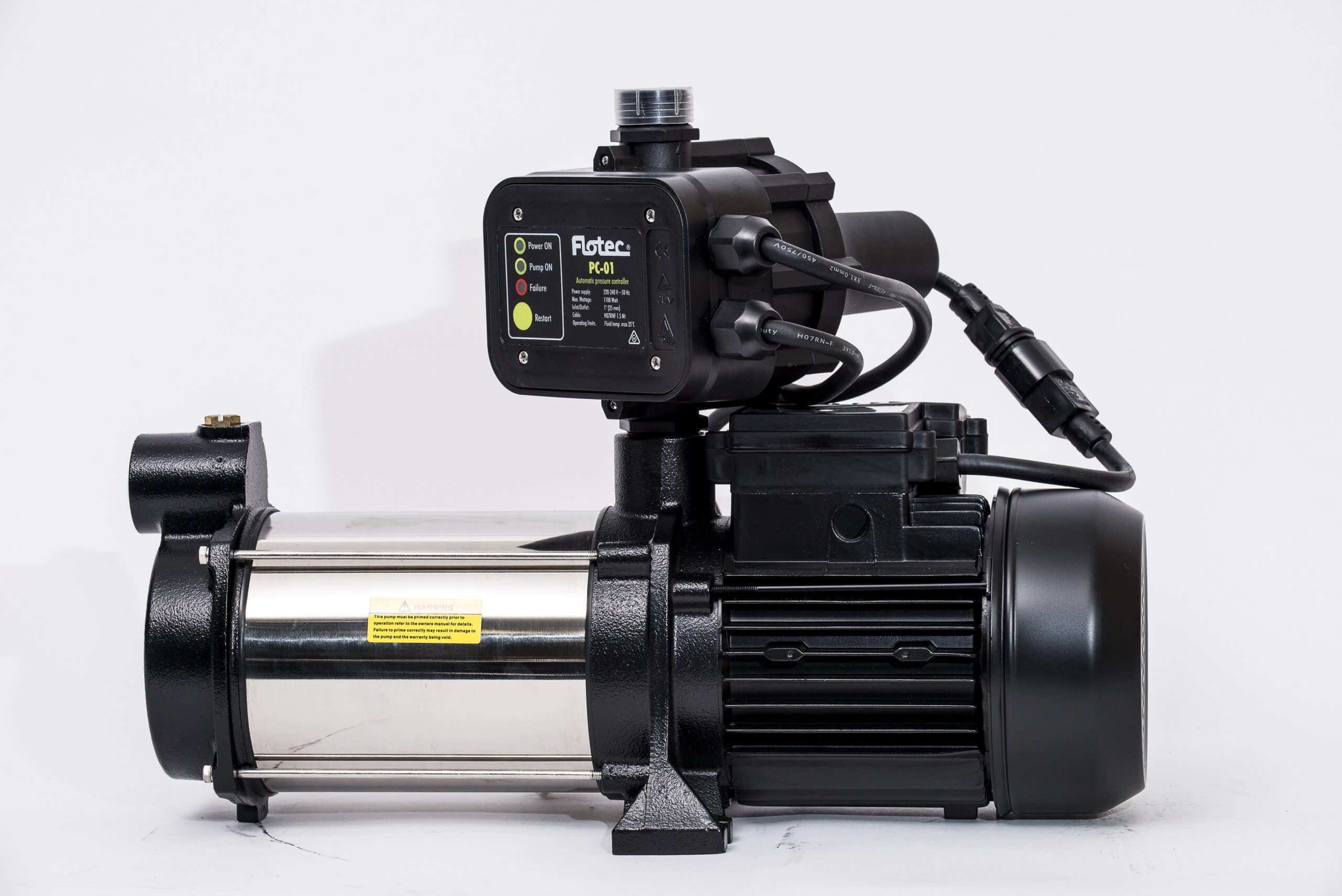 Pumps
We have a range of pumps to suit basic household and irrigation use. We recommend you consult with a professional pump supplier for specialized needs.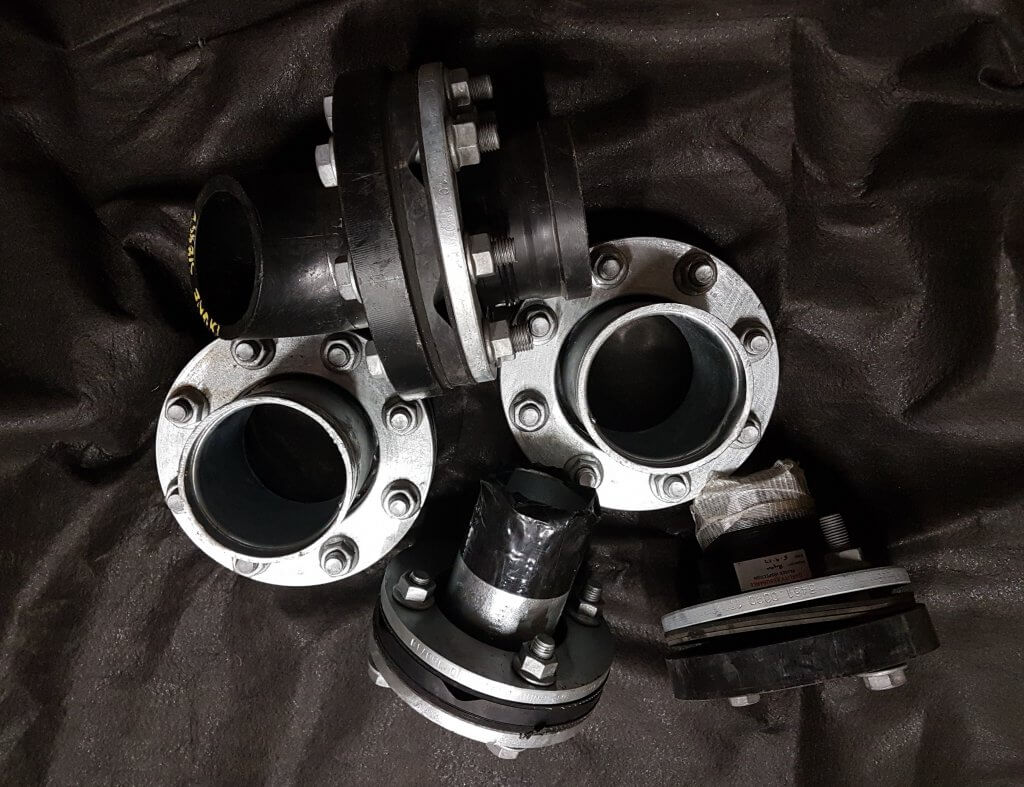 Various Nozzels
There are a selection of 50mm, 80mm, 100mm and 150mm inlets and outlets that can be installed on the Pioneer Tank. These fittings are available in HDPE, Galv, Brass or Stainless Steel.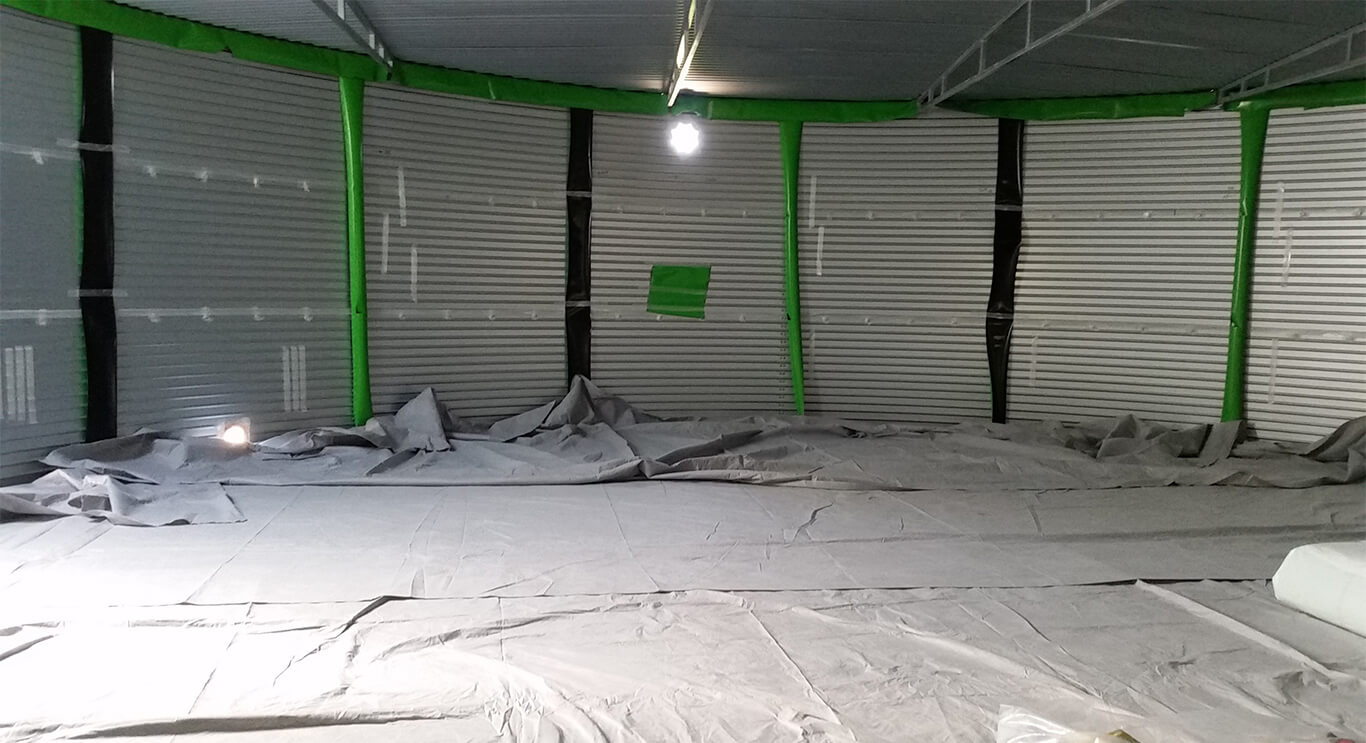 Geo-fabric Underlay
Although a good sand pad is all that is required we always recommend an extra layer of protection for your liner. Considering this is a long term investment the extra $$ is well worth the cost. Crusher dust with a geo-fabric underlay gives a top class long term pad for your water tank.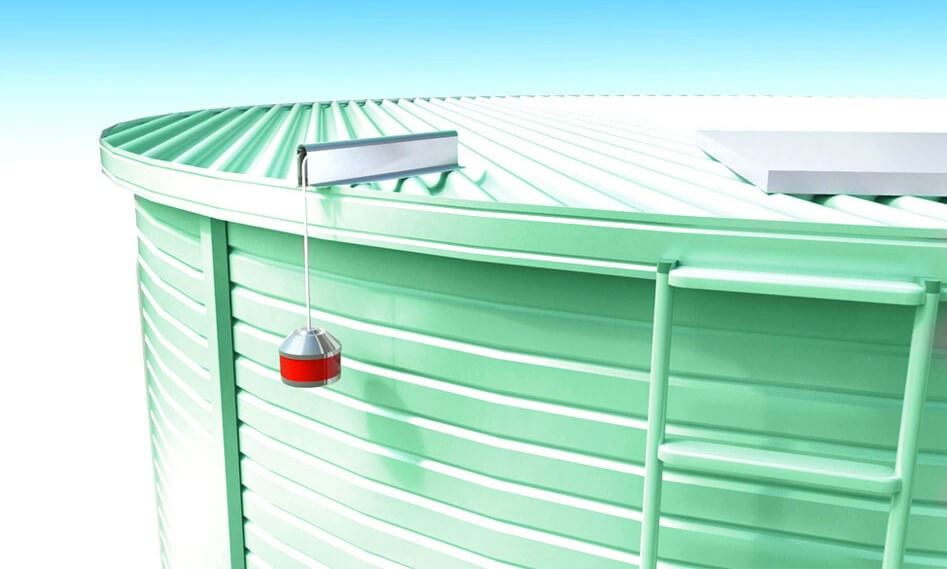 Level gauges
Pioneer water tanks have a range of level indicators to suit your needs from Leveitros to Dipsticks and some electronic gauges for the bigger operations.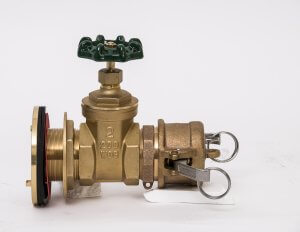 Various Tabled flanges and Valves
Pioneer water tanks can provide you with various table D or E flanges and valves to suit the nozzles arrangments supplied. Alternatively, you are free to source your own valves as the ends are standard BSP or Rolled Grove.
Order your replacement accessories from Divine Water Tanks
Anodes
Water Tank replacement anodes
Anodes on your Pioneer Tank need to be replaced every 5 years and can be ordered from Divine and are easy to replace.
Leaf Baskets
Rural Stainless steel Basket
Filter Basket Strainer Stainless Steel 400mm diameter

This stainless steel basket fits into the original inlet strainer

 
Leaf Baskets
Rural Nylon leaf filer basket
Filter Basket Strainer Nylon and Plastic basket 400mm diameter

The original Pioneer Nylon baskets
High-flow
High flow Stainless baskets
Larger holes and a deeper basket fits into the standard Pioneer arrangment

Ideal for hgh flow from a large roof span.