Your local and exclusive Pioneer Water Tank Dealer
South East and South West Queensland
Pioneer Water Tanks
Leading the Way In Water
Divine Water tanks are a Pioneer Water Tank Master Dealer based in Brisbane servicing South East and South West Queensland. 
qbcc 15082522
The installation crew at Divine Water tanks have extensive experience installing Australia's number 1 selling big tank in Southern Queensland
Since 2015 Divine Water Tanks have made a significant contribution to water storage in South East and South West Queensland.
Divine Water Tanks offer a range of water tanks to suit your needs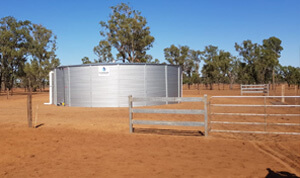 Designed for Australia's harsh and demanding conditions, Pioneer water tanks are manufactured in Australia using Australian materials.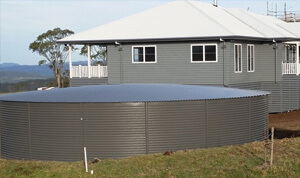 Pioneer Water Tanks have a range of  tanks from 12,000 to 250,000 litres to suit your domestic tank needs and are well suited to  acreage properties with no town water.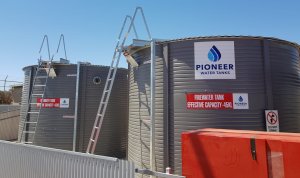 Pioneer Water Tanks are used extensively in the Fire service industry and can be found at schools, hospitals, Commercial buildings, Farms, Mines or anywhere a Fire protection system.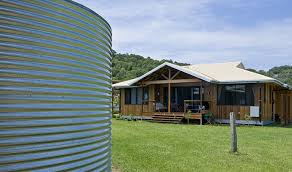 Divine Water Tanks offer a range of Aquaplate tanks for your smaller domestic needs. Offering Slimline, Modline, Square or round steel tanks to suit your requirements.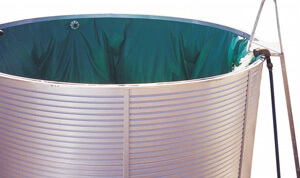 We use only the highest quality Australian made liners custom manufactured to fit your steel tank, no matter the size or the shape we can install a Liner to fit.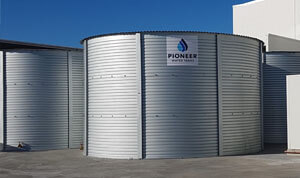 Our experienced team are committed to building safely and are fully licenced and insured to work on large commercial or domestic sites.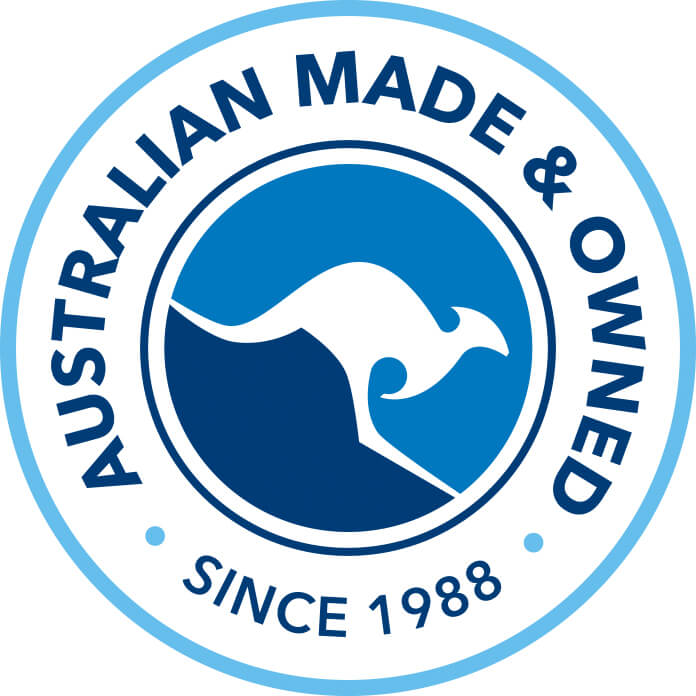 Manufacturing since 1988
Leading the Way in Technology and Engineering with a 30 year plus track record Pioneer Water Tanks are built to last.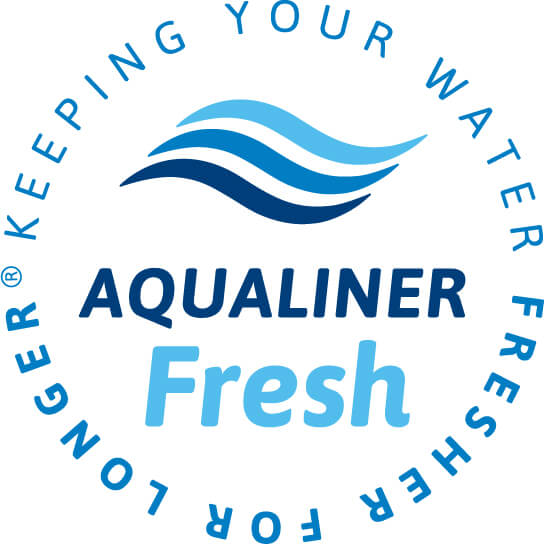 Antimicrobial Water Tank Liner
Leading the way in tank liners using cutting edge Swiss Sanitized® technology Aqualiner Fresh is the only liner that will actively break down microbes and bacteria in your tank.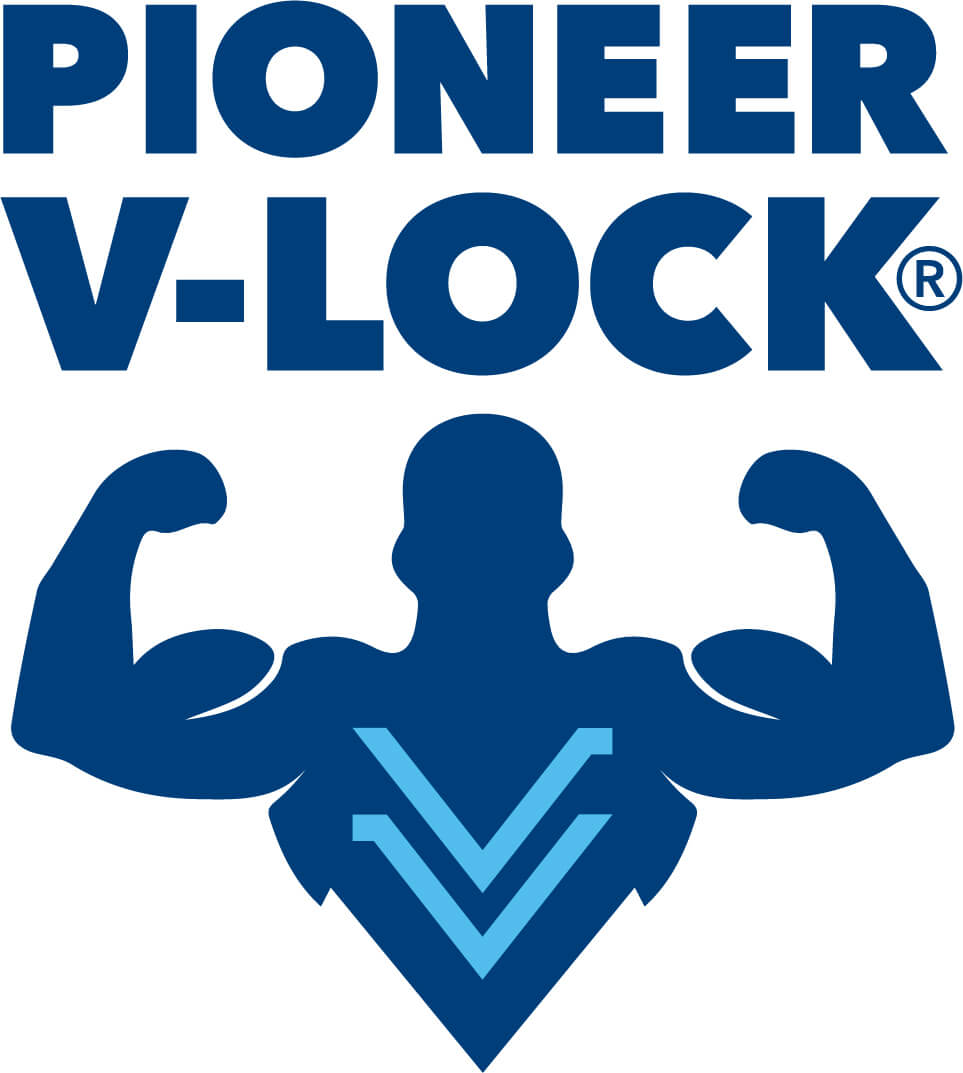 Pioneer V-LOCK®
Leading the way in structure with the exclusive Pioneer v-lock profile design which ensures the strongest steel tank wall panels with optimal support of your liner.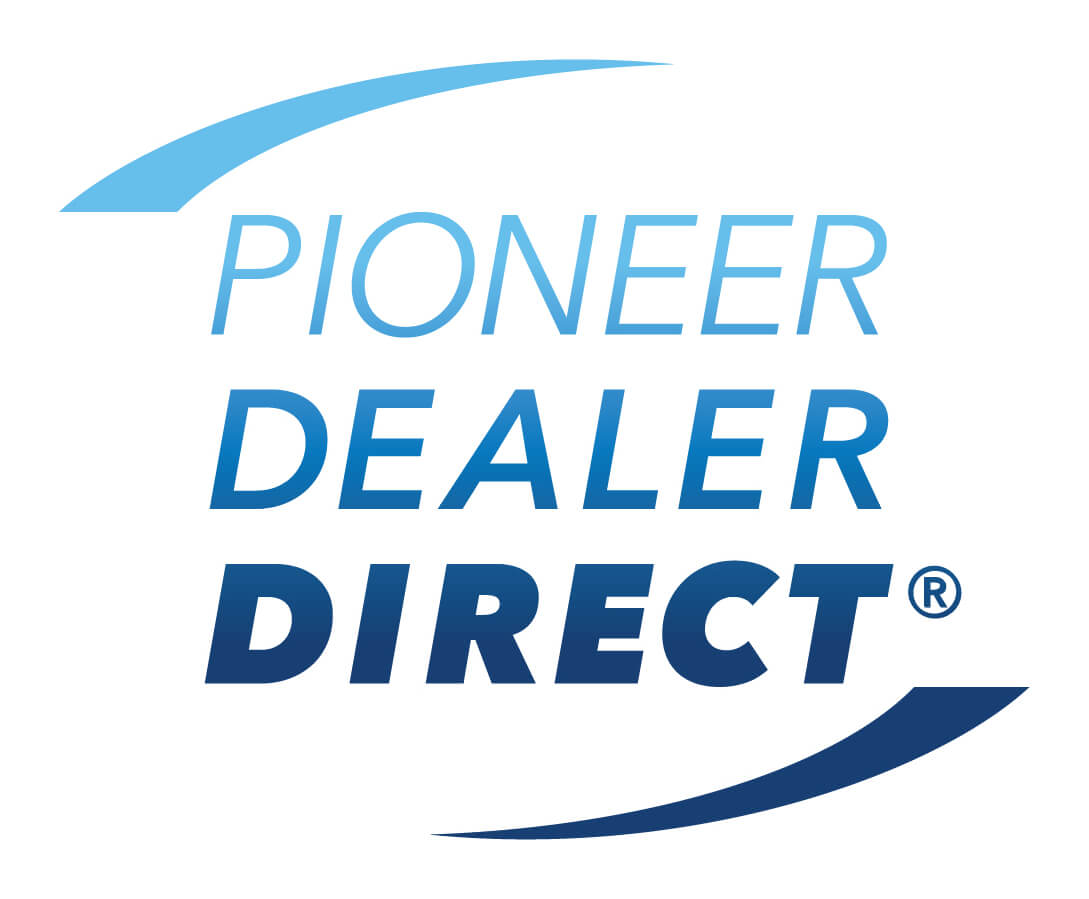 Dealer Direct
Leading the way in dealer professionals with a network of local family businesses who will ensure a seamless purchase experience, friendly and professional service, on time delivery, safe build and a clean site when we leave.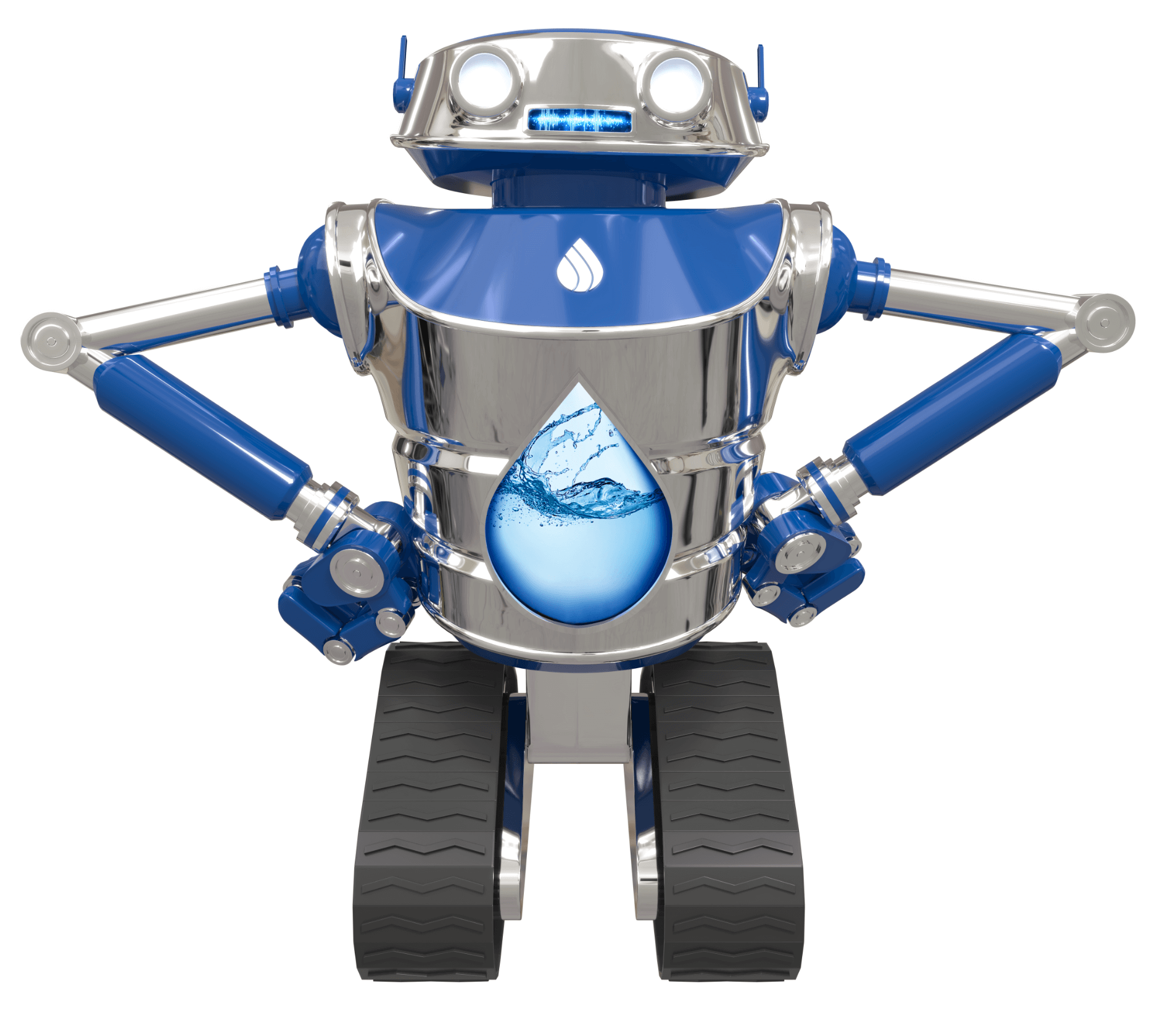 #1 selling big tank
 Leading the way in sales, simply put Pioneer sell more big tanks than any other tank company in Australia. Pioneer tanks are exported all over the world and sold as a premium tank in America, Africa, the Middle East, and Asia Pacific.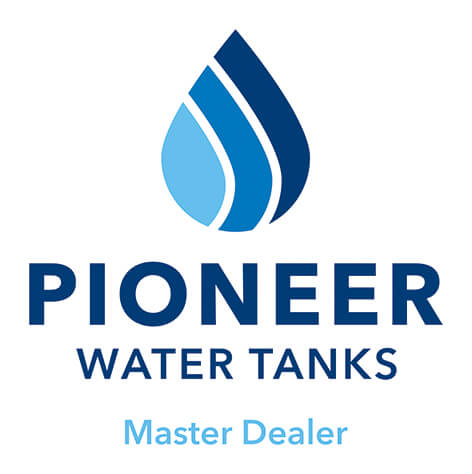 Divine Water Tanks
Divine Water Tanks is a family business based in Brisbane we are QBCC Licenced, insured, Pioneer accredited and a Pioneer Water Tank Master dealer. 
Make your Pioneer Water tank work for you
Pioneer water tanks are manufactured using  Australian BlueScope next generation Zincalume and Colorbond Steel. Tell us what you are wanting to do and how you want your tank set up and we can order and install to your needs. Pioneer Water tanks come in a range of colours and sizes to suit your needs. We can add various size inlets and outlets from 50mm to 150mm, specialist fire fittings, level gauges, ventilators, to your Pioneer tank. We can even change liners to suit your application. 
Pioneer Site Preparation
Pioneer tanks are mostly installed on a clean sand pad base, or on concrete.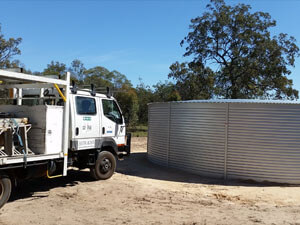 Ordering a Pioneer Water Tank means you are supporting Australian manufacturing and family businesses like Divine Water Tanks
qbcc Licenced and Pioneer Accredited
Divine Water Tanks hold a Low rise building licence and are fully accredited Pioneer Dealers, you can be assured of a profession and quality installation 
Family Owned and Local
Divine Water Tanks is family-owned and local, Robert and Sandy Hughes are actively involved in day to day business activities to ensure you get the best service from a fully accountable team. 
Pioneer Master Dealer
We have achieved our Master dealer status through our sales, systems and customer satisfaction ratings by dealing with Divine you are assured you will receive top service and a quality installation 
Pioneer Water Tanks
When you buy  a Pioneer Water Tank you are supporting a local family business like Divine and you can be confident you're getting the best quality Australian made product.
No Project Too Big Or Too Small
Divine Water Tanks is a family-owned business based in Logan Queensland.  Sandy Hughes manages Sales, Marketing, Finance, and installation planning while Robert Hughes manages on-site construction. Robert Hughes is still  on the tools full time managing installations. Our families' hands-on approach means we know what is happening in our business and we are accountable for the quality from start to finish. Assuring your water storage investment keeps on delivering you water security. 
Divine Water Tanks have extensive Tank installation experience across the Pioneer range. We are proud to have supplied many council parks, sports fields, schools, pastoral stations, piggeries, poultry farms, Tree farms, nurseries, theme parks.  Firewater tanks for schools, commercial buildings, and large industry. We are just as proud of all the smaller projects and tanks on homes and acreages that we install every week.  We pride ourselves in our large repeat customer base, referral, and refer to friend network our customers come back time and again knowing they are assured of great service and a Pioneer tank installed to specification, on time, and a clean and safe site.
Five Reasons why Pioneer is Leading the Way in Water
We bought a GT110 in custom coloured Night Sky and it looks fantastic. The build quality and finish are excellent. The whole team have been excellent with great communication and always able to answer any of our questions.
"Dear Sandy,
What an incredible effort put in by "The Team". Loved meeting your husband & son & offsider. Very helpful and informative. Installed both tanks on one very humid day!! Thrilled with my tank and the way in which it was installed. Thank you very much. I hope they got home safely.  Regards Jill"
"We purchased a Divine Water Tank through their Brisbane agent, Sandra Hughes. Everything was great about their communication, service and product. The tank was built on site without problem. No complaints whatsoever and I would recommend them without reservation.."
Just wanted to drop you a note to say how pleased I am my new tank.
I found you pleasant to deal work with on the admin side,  and the installation lads were efficient and very easy to deal with as well. Even put up with Lucy pulling up a chair and watching the entire process.