AQUALINER Fresh® tank liner
Keeping your families Water Fresher for Longer!!
Pioneer are excited to announce the launch of the revolutionary new and Exclusive AQUALINER Fresh® tank liner – the world's first antimicrobial tank liner, developed in Australia by the water tank experts.
As always you can trust your families well-being to the number 1 big tank experts, with Pioneers latest development in water tank technology we show once again that a tank is definitely not a tank and that investing in the proven Pioneer Engineering and technology developments has just got a whole lot wiser.
AQUALINER Fresh® is a revolutionary new antimicrobial tank liner which actively works to prevent the growth of bacteria, mould and algae, keeping your water fresher for longer.
Water tank liners are subject to biofilm formation, bacterial contamination is not viable and high levels of bacteria impair hygiene, if your family is reliant on tank water for their drinking needs the best choice is to select a liner that inhibits bacterial growth.
Our new tank liner has been developed in conjunction with Bartlett's Tank Liners and has been years in research, development and testing. It is the culmination of 30 years of continuous research, development and experience and is a global breakthrough in tank liner technology. This is the world's first application of SANITIZED® Swiss antimicrobial technology in a tank liner.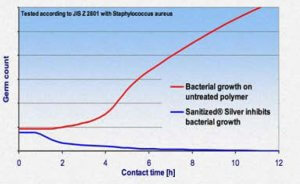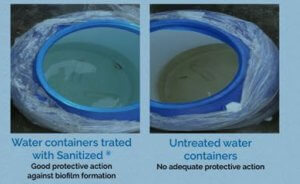 Powered by SANITIZED® antimicrobial technology, the Pioneer AQUALINER Fresh® tank liner offers superior protection from colonisation and reproduction of Algae, bacteria and mounds.
Its never been easier to make the right choice.
Call Divine Today to find our why Pioneer are the number 1 large tank seller in the Australian Market.
Join the Pioneer Family !