Using the Swiss Technology Sanitzed
Pioneer Water tanks offer the only Anti Microbial liner on the market using world leading technology Pioneer have worked with their long term liner fabrication partners over a number of years to develop a liner that actively breaks down microbes and bacteria that form on the liener surface. Meaning a Pioneer Aqualiner Fresh keeps your water fresher for longer.
Call Divine Water tanks for advice
Join the 1000's of satisfied Pioneer water tank customers who have invested in the Tank that is leading the way in water.
Join the Pioneer family today so our family can look after your family.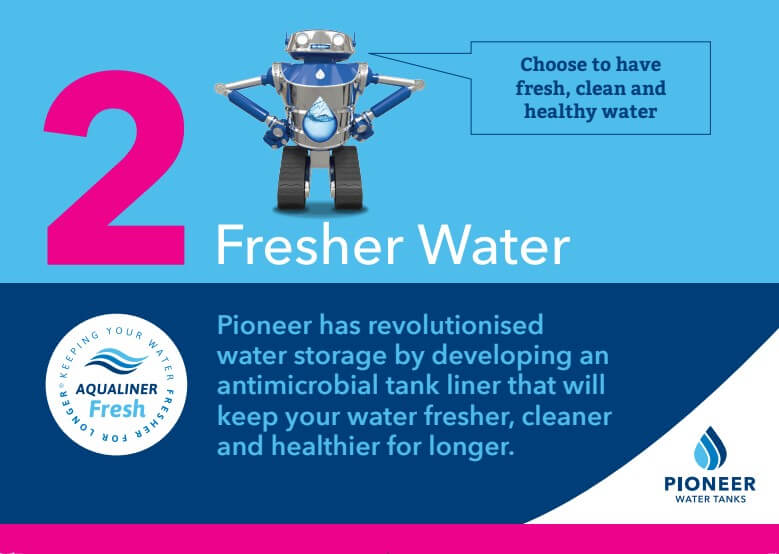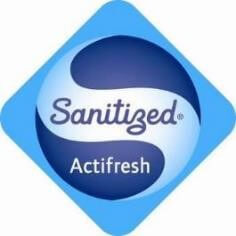 Pioneer AQUALINER Fresh® harnesses the world-class technology from the Swiss-based company SANITIZED. A world first in a water tank application means the interior surfaces of your tank actively works against bacterial growth.
SANITIZED technology complies with the strictest international health guidelines which means that your AQUALINER Fresh® tank liner has been rigorously tested for its functionality and safety for you and your environment.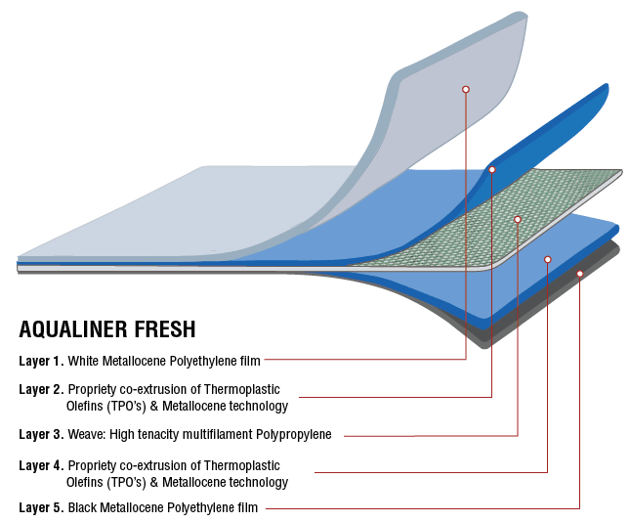 AQUALINER Fresh®
The Pioneer AQUALINER Fresh® is a multi layered liner with a reinforced centre layer. The water facing layer is BPA free food grade Polyethylene that uses the SANITIZED technology to break down microbes on the liner surface. 
Pioneer have partnered with Bartlett since their inception in 1988 this long enduring partnership ensures total confidence in material and manufacture quality.  AQUALINER Fresh® liners are Australian made and manufactured.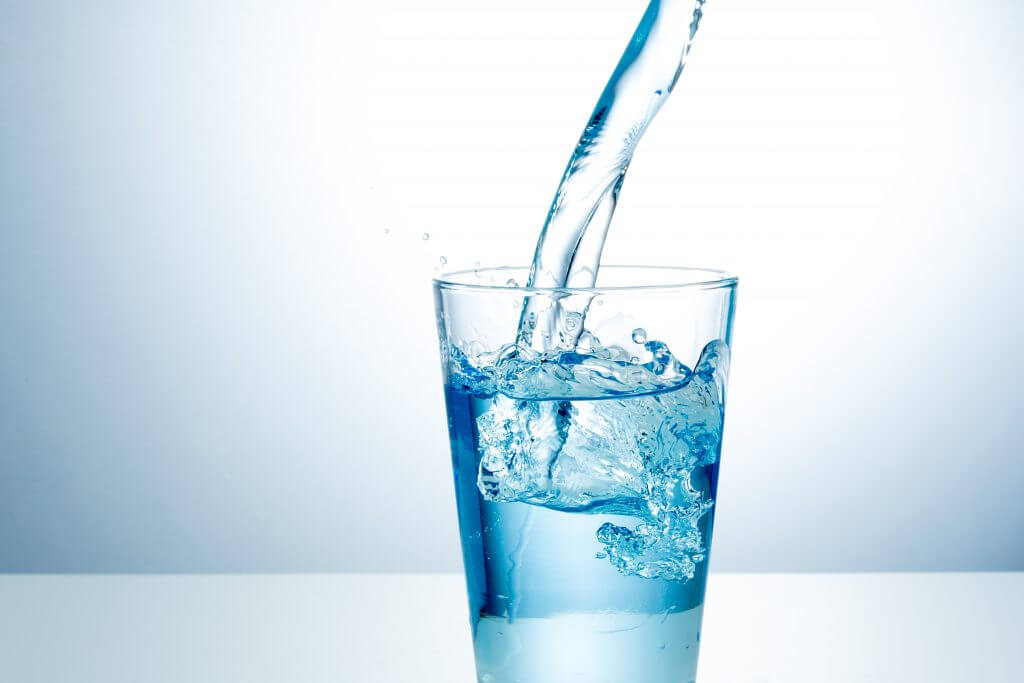 Keeping your water fresher for longer
The AQUALINER Fresh® water tank liner is 100% compliant with Australian and International health standards for products in contact with drinking water.
Ensuring fresh and secure storage for your water. Keeping your water cleaner and fresher for longer. 
You can rest assured knowing you've purchased a safe and effective Australian-made product that is at the forefront of global liner technology and performance!
Many elements need to be considered when designing a liner, superiority in 1 or 2 elements is insufficient to ensure a suitable and durable liner fabric, The ideal design as proved over 35 years of experience is a liner fabric that is a balance and compromise of all the factors that address the key criteria shown below.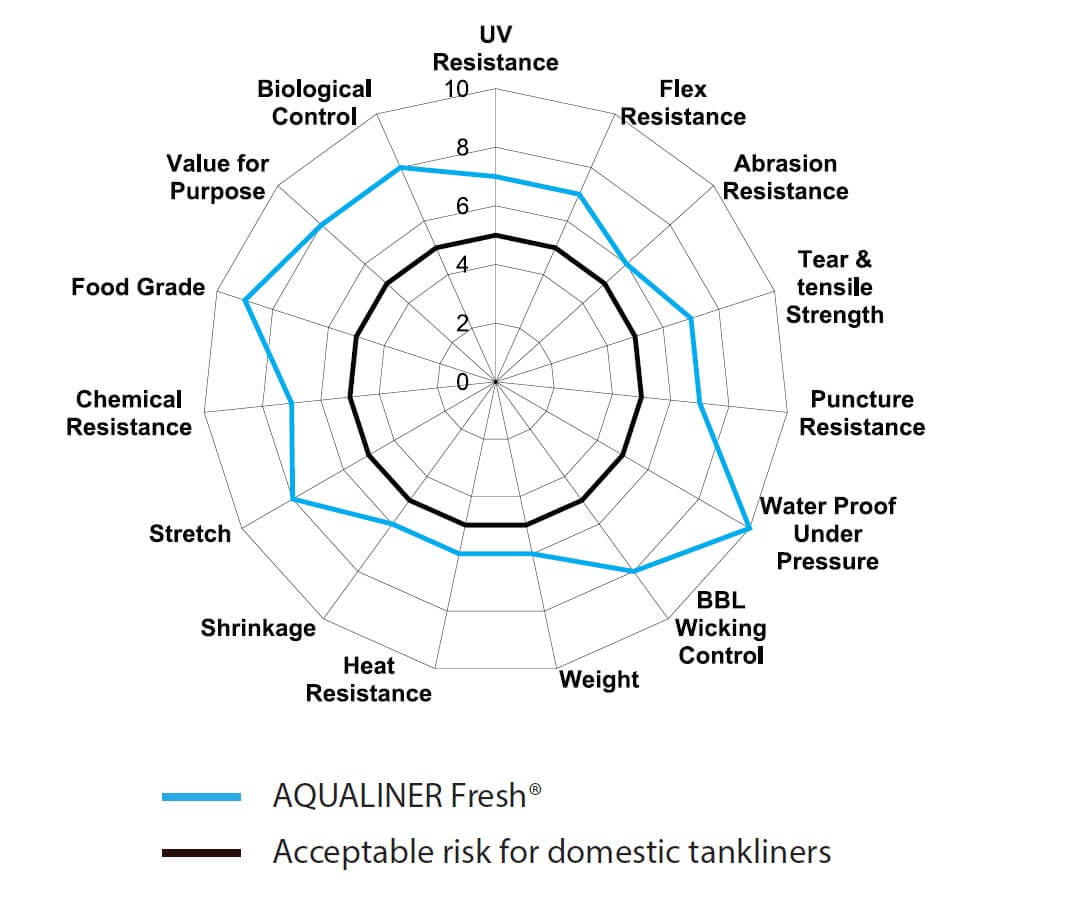 KEY CRITERIA OF AQUALINER Fresh®
The above graph demonstrates the estimated value against each of the key criteria considered during design and evaluation of AQUALINER Fresh®
Some of the key criteria that need to be considered are:
• Flexibility
• Abrasion resistant
• Tear and tensile strength
• Chemical resistance
• Fabric Weight
• Shrink resistance/ stability
• Waterproofness.
Often the features included in a fabric to address one of these criteria have a negative impact on another key criteria, e.g. to address abrasion resistance the fabric is made thicker however this has a negative effect on the fabrics flexibility performance.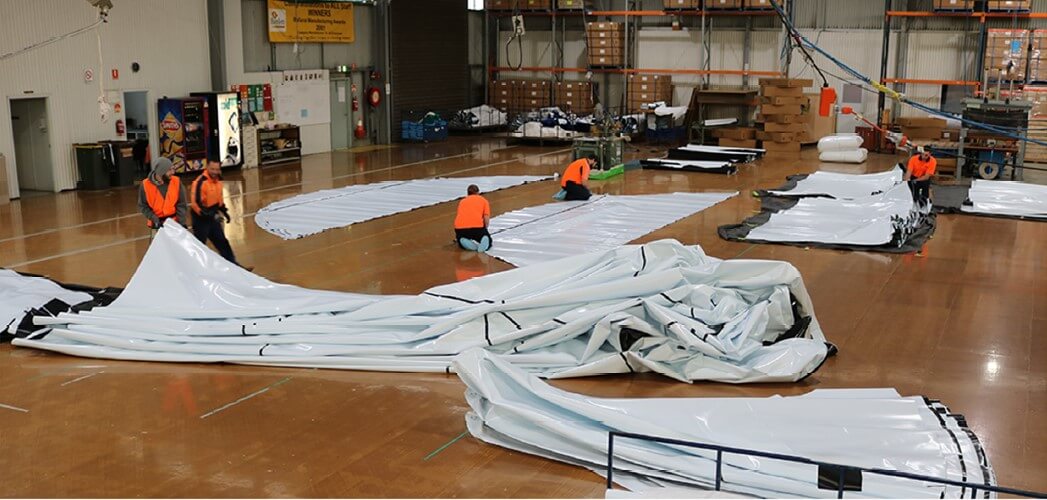 Contact Divine Water Tanks            07 3376 8265
12-22 Olley Street New Beith Queensland
sales@divinewatertanks.com.au