0
Pioneer Water Tanks installed by Divine since 2015
0
Our Water Storage contribution to Queensland since 2015
Call Divine Water Tanks on 07 3376 8265
Only Pioneer Leading the Way in Water


30 Years manufacturing experience – Leading the Way in Technology and Engineering with a 30 year track record Pioneer Water Tanks are built to last.
Antimicrobial  Water Tank Liner – Leading the way in tank liners using cutting edge Swiss Sanitized® technology Aqualiner Fresh is the only liner that will actively break down microbes and bacteria in your tank.
V-lock 8-80 Wall panels – Leading the way in structure with the exclusive v-lock 8 80 profile design which ensures the strongest steel tank wall panels with optimal support of your liner.
Dealer Direct – Leading the way in dealer professionals Divine Water Tanks is a family business based in Brisbane we are QBCC Licenced, insured, Pioneer accredited and an exclusive Pioneer Water Tank dealer. We pride ourselves in offering a seamless purchase experience, friendly and professional service, on time delivery, safe build and a clean site when we leave.
#1 selling big tank – Leading the way in sales, simply put Pioneer sell more big tanks than any other tank company in Australia
Call Divine Water Tanks on 07 3376 8265
Divine Water Tanks offer a range of services to cover your water tank needs
Call Divine Water Tanks on 07 3376 8265
Divine are the exclusive distributor for Pioneer Water Tanks in Southern Queensland.
Pioneer Water Tanks the #1 Selling Big Tank in Australia for over 30 years!
1. 30 years of manufacturing experience
2. Aqualiner Fresh Antimicrobial liner
3. V-lock 8-80 profile
4. Dealer Direct accredited local dealers
5. Australia's #1 selling big tank

Call Divine Water Tanks on 07 3376 8265
AQUALINER Fresh® tank liner
Keeping your Water Fresher for Longer!!
Pioneer are excited to announce the launch of the revolutionary new and Exclusive AQUALINER Fresh® tank liner – the world's first antimicrobial tank liner.
AQUALINER Fresh® is a revolutionary new antimicrobial tank liner which actively works to prevent the growth of bacteria, mould and algae, keeping your water fresher for longer.
Our new tank liner has been developed in conjunction with Bartlett's Tank Liners and has been years in research, development and testing. It is the culmination of 30 years of continuous research, development and experience and is a global breakthrough in tank liner technology. This is the world's first application of SANITIZED® Swiss antimicrobial technology in a tank liner.
CALL NOW TO FIND OUT MORE AND FOR YOUR FREE UPGRADE – 07 3376 8265
Make every drop count!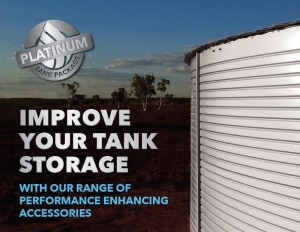 Don't compromise your water supply.
Protects your liner against damage from sharp objects and offers an extra layer of protection between the earth and your water supply.
Camlock QLD rural fire fitting
A fast simple access method for firefighting. Protect your property by ensuring a fire reserve is kept in your precious tank. Fire trucks can access this outlet or connect your own fire pump.
RGP – RAINWATER  GUTTER PIPE:
The RGP kit manually flushes the first lot of roof debris from your tank, leaving only fresh, clean and healthy water inside your tank.
Keep an eye on critical water levels with a visual gauge installed on the exterior of your tank.
20 Year Conditional Warranty included!
PIONEER WATER TANKS
DISCOVER THE DIFFERENCE
Pioneer Water Tank installation in Brisbane
Call Divine Water Tanks on 07 3376 8265